INFO: Advanced payment has been set up to go through PayPal. You do not need a PayPal account to purchase. It will accept all major credit cards. Tickets purchased in advance will be available at the door prior to the event

Friday, March 9, 2018: 8:00 PM
$20.00 Admission: BYOB: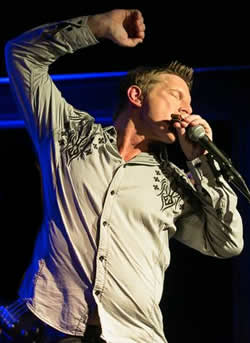 The Deep Pockets are impassioned in Blues and R&B music. We have been playing our heart and souls out throughout Southern NH for the past several years. We play honest, fun, real, and up tempo music. We like to see people having fun on and off the dance floor. A mix of originals and one off covers, done with our own pockets style. Energetic and fun, while maintaining a great respect for room and band dynamics. We continue to make many great new fans and friends at every show….hope to see you there!

Band Members : Dave Glannon - Harmonica/ Vocals; Mike Rivela - Guitar/ Vocals; Joe Zangri - Bass/ Vocals; Rick King – Drums; Leroy Pina - Drums

Saturday, February 24, 2018: 7:00 PM
Saturday, March 10, 2018: 7:00 PM
$20.00 Admission BYOB:
From the syncopated heart of New Hampshire, the Tall Granite Big Band carries on its Swing tradition Texas style! Organized in Concord last year, the 18-member band has its roots in Texas with music collected over seven decades by the late Houston bandleader Johnny Dyson. The Dyson band's early repertoire included classics from Glenn Miller, Count Basie, Perez Prado, Duke Ellington, Harry James, and other greats. But Dyson also worked closely with Texas arrang­ers including Don Elam and Fred Baetge, and over time his bands acquired unique material reflecting the vital "Third Coast" culture and its Blues and Latin influences, which help distinguish Tall Granite today. Today, our members are drawn from around the Granite State and our focus – as it was in Dyson's day -- remains on dancing! Our Pitman's Dance Nights typically are prefaced with a complimentary Swing dance lesson from area instructors to help everyone acquire or brush up their moves! So if you're done with dueling banjos or screaming guitars, grab your two-tone shoes, slick back that hair, join us at the excellent Pitman's Freight Room and swing and sway or just relax to the Tall Granite Big Band's smokey horns and unique sound.

Free Swing Dance Lesson before the show from 7 – 8pm
04.09.2016: 05.21.2016: 06.11.2016: 07.23.2016: 08.20.2016: 11.12.2016 01.21.2017: 03.25.2017: 04.22.2017: 07.22.2017: 09.16.2017: 11.11.2017: 01.20.2018
Bailey Emanuel Quintet
Sunday, February 18, 2018: 7:00 PM
$20.00 Admission BYOB:
The Bailey Emanuel Quintet features 5 UNH musician's eager to take on the world of jazz.

Andrew Emanuel is a saxophonist from Laconia. He is currently a candidate for a B.M. in Music Education at UNH who performs with the UNH Jazz Band and Wind Symphony inside of school, and the Deep Blue "C" Studio Orchestra outside of school. While in pursuit of a degree in education, Emanuel tries to maintain a studio of young saxophonists as a means of developing his own pedagogy.

Dan Lorenz is a jazz guitarist and educator based in the New England area. While pursuing a Bachelors Degree in Music Education, he performs with a handful of ensembles including jazz band, jazz combo, guitar ensemble, and others. Dan is also a Resident Assistant in Lenox, MA at Boston University Tanglewood Institute, guiding some of the most talented teenaged classical musicians found internationally during the summer.

Chazz Rogers is a Saxophonist and bassist from Southern NH. He teaches middle school saxophone and performs with the UNH Jazz Ensemble, the NH National Guard Band, as well as a slew of rock bands and various artistic endeavors. He is also a full-time student at the University of New Hampshire perusing a B.M. In Music Education.

Mitchell Bailey, a graduate of Laconia High School also maintains a steady calendar of gigs with his own combo projects such as the Bailey/Emanuel Quartet, as well as an other ensembles throughout the Northeast spanning the genres of Brass Quintet, Brass Band, Studio Orchestra, Italian Band and Wind Ensemble. In addition to his work as a performer, Mitchell is the primary composer and arranger for the Bailey/Emanuel Quintet.

Chris Salemme has been playing drums and guitar for over ten years. He recently began his teaching career in the Southern NH area at Rosita Lee Music Center and Let's Play Music, LLC. While Chris specializes in jazz fusion drumming, his range spans many genres including funk, rock, latin, and orchestral.


Saturday, February 17, 2018: 8:00 PM
$20.00 Admission BYOB
From Ain't Wastin' Time No More to Whippin' Post the Peacheaters dig deep into the Allman Brothers' 3 + decades of music and deliver an experience that keeps the vibe alive. The Band includes:  Alec Antobenedetto (drums-vocals); John Bennett (lead vocals-guitars); Rick Calcagni (bass-vocals): Rick Goode (lead guitar-vocals);

Chris Remillard (percussion-vocals); Jim Sullivan (keyboards); AJ Vallee (drums)
Friday, March 2, 2018: 8:00 PM
$20.00 Admission BYOB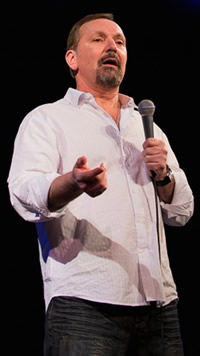 Paul Murphy spent almost eleven years as an Assistant District Attorney, supervising several of Massachusetts's busiest courthouses, before building a reputation as a noted criminal-defense trial attorney. The unexpected twist to this story is that, for nine of those years, under the pseudonym of Paul D'Angelo, Paul was simultaneously becoming one of the nation's top standup comedians

Combining an energetic, charismatic stage presence and spontaneous improvisational talent with an endless array of intelligent humor delivered in an animated style that grabs and holds the attention of crowds everywhere he performs, Paul's constantly evolving and diverse selection of original material "takes normal everyday experiences and makes them sound absolutely hilarious." Critics further write that "(Paul D'Angelo) is an energetic performer who gives a peak performance at every show." "His quick comedic mind," "unique observations" and "down to earth, stop-and-think humor" "keeps the crowd in hysterics."
Friday, February 23, 2018: 8:00 PM
$20.00 Admission: BYOB:
Based out of Boston, Grits and Groceries Orchestra and their performance is a tour de force.  "These guys are TIGHT"!  John Anthony plays one hell of a melodic bass also lending some nice vocals. Robert Lyons delivers some insanely great tenor saxophone, whose sound pierces the atmosphere with mind boggling ease. Rare to hear sax of this quality. Charlie O'Neal on guitar, plays as if everything he did so well in his performance was simply an epic warm up to what he proceeds to do now.   Kemp Dunn on drums easily equals the flawless talent of the rest of the band.

Grits and Groceries were winners of the 2016 Boston Blues Society "BLUES challenge."