Saturday, December 3, 2016: 8:00 PM
$25.00 Admission at Door:
$20.00 Advance Payment: BYOB:
Grammy Nominee and member of Boston's elite rock royalty, Jon Butcher has earned his place in rock history as founder of The Jon Butcher Axis.

Jon's discography of 20 national and international releases, six world tours (Def Lepard, Scorpions, J. Geils, INXS etc.) MTV vids and hit songs "Life Takes a Life," "Wishes," "Holy War," "Goodbye Saving Grace," and "Waiting for a Miracle" are the foundation of a music career spanning five decades.

Jon continues to explore and re-define his artistic vision for 2016/17 and can be seen touring with "EXPERIENCE HENDRIX" as well as with The Jon Butcher Axis; the powerful and dynamic trio reuniting Jon with original Axis bassist Chris Martin along with drummer John Anthony performing Axis and Hendrix classics.

Jon's highly anticipated CD, "2 Roads East" scheduled for launch October 2016 with select live performances throughout 2017 continues to re-define his artistic vision while the Jon Butcher Axis powerful and dynamic live shows continue to be met with critical acclaim.

The bands show at Pitman's will include songs from "AXIS 3", the Jimi Hendrix fueled, "EXPERIENCED!" as well as the new "Two Roads East" release all which will be available for Jon to personalize at the evening's performance.
INFO: Advanced payment has been set up to go through PayPal. You do not need a PayPal account to purchase. It will accept all major credit cards. Tickets purchased in advance will be available at the door prior to the event
The Alexis P. Suter Band
Saturday, January 7, 2017: 8:00 PM
$25.00 Admission at Door:
$20.00 in Advance: BYOB.
International Recording Artist's The Alexis P Suter Band is a powerful and unique 5 piece ensemble fronted by a vocalist who transcends styles and genres. When the great Bluesman B.B. King first heard Alexis P. Suter sing, he was visibly impressed and said so after her opening set for him at BB Kings NYC. Shaking his head in wonder in his characteristic way, he remarked: "It's a rare thing to share the stage with great talent like that young lady."
Alexis was nominated for Best Soul Blues Female Artist at the 33rd Annual Blues Music Awards held in Memphis, Tennessee! The Alexis P. Suter Band have contributed a song to the Songs After Sandy (songsaftersandy.com) project and Restore Red Hook. This is a 3 CD compilation of some of the biggest artists in music today. APSB are proud and honored to be on the Second Volume along with Sir Paul McCartney and Dave Stewart (Eurythmics) with their song "In The City".
Along with Suter's extraordinary bass/baritone voice and amazing and powerful stage presence, her real secret weapon is The Alexis P. Suter Band! At every show audiences show their whistling, clapping and cheering appreciation for the APSB with drummer Ray Grappone's dynamic beats, guitarist Jimmy Bennett's searing leads, Peter Bennett on down home solid bass and the very talented backing vocalist Vicki Bell. The firepower of this exciting band has captured the attention of some of the best players around, and they are considered by their peers as one of the best LIVE Bands on the scene today!
INFO: Advanced payment has been set up to go through PayPal. You do not need a PayPal account to purchase. It will accept all major credit cards. Tickets purchased in advance will be available at the door prior to the event
The Heather Pierson Trio's
Charlie Brown Christmas Special
Sunday, December 11, 2016: 7:00 PM
$15.00 Admission BYOB: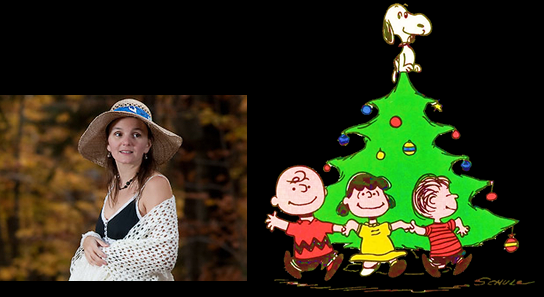 Heather Pierson is an award-winning pianist, multi-genre singer/songwriter, arranger, bandleader and performer. From New Orleans- style jazz and blues to rousing Americana and poignant folk Heather's memorable, intimate, and cathartic live performances, feature virtuosity on piano, her bell-tone vocals, and her commanding stage presence. while wielding a tenor banjo, melodica, or acoustic narratives, both solo and with her acoustic trio: Davy Sturtevant on strings/cornet and Shawn Nadeau on bass.

This Holiday classic resonates with both children and adults of every generation. The musical score for A Charlie Brown Christmas, composed by the late Vince Guaraldi, is just as poignant and touching as the story and includes the hugely popular hit "Linus and Lucy". Don't miss this very special evening which will also include other jazzy holiday favorites!
Michael Vincent Band
Saturday, December 10, 2016 8:00 PM
$15.00 Admission BYOB:


The Michael Vincent Band is a tight knit group of friends that have been together their entire professional musical careers. Michael, Dan Hewett and Danny Mack  have recently been performing in the Mississippi Delta and have developed into a young power trio with talent far beyond their 21 years. With blistering licks, soothing harmonies, and an incredibly tight rhythm section, they will escort your mind to another place and time.

They have made grand steps in their ten year span together.  In 2008, they opened the show for some of their idols Eric Burdon of the Animals and WAR, and the late Jack Bruce of the band Cream at Meadowbrook.  Since then they have shared the stage with Blues Legends such as the late Johnny Winter , Eddie Kirkland, Elvin Bishop, Tab Benoit and Dave Mason - one of the original members of Traffic.  They have also played some of the most prestigious clubs in the country, including Buddy Guy's Legends Club, Chicago IL; The Bradfordville Blues Club, Bradfordville FL; Hog's Breath Saloon, Key West FL; Ground Zero Blues Club, Clarksdale MS; Bourbon Street Boogie & Blues Bar, Nashville TN; The Florabama, Orange Beach FL; Antone's, Austin TX; and of course Pitman's Freight Room, Laconia, NH among others all over the Eastern US.
Racky Thomas Blues Band: A New Years Eve Gala
Saturday, December 31, 2016: 8:00 PM
$45.00 Admission BYOB: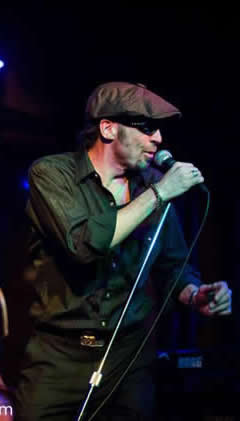 Ring in the New Year with live music, dancing and a delightful hors d'oeuvres buffet at Pitman's Freight Room.

The Racky Thomas Blues Band has been a torchbearer for the blues since its formation in 1995, when Racky Thomas collaborated with bassist Todd Carson, guitarist Nick Adams, and drummer Ted Larkin to make a demo cd, and do some gigs around the Boston area.  Thomas has a vast repertoire of tunes – blues from world-class bluesmen, plantation gospel (the original blues), rocking electric blues, classic and obscure blues, and Racky Thomas blues!   including "Matchbox Blues", "Biscuit-Bakin' Woman", "Mona", "Sugar-coated Love", "Big Road Blues", "Hoochie-Coochie Man", and "Mojo Workin'" (to name a few).

Gutsy vocals, down and dirty harmonica, smoking guitar, a killer rhythm section delivering pure unadulterated blues, and you've got the Racky Thomas Band.   Twice nominated for Boston Music Awards, and winners of the 1997 Battle of the Blues bands you've only got to experience them once to become a believer.
INFO: Advanced payment has been set up to go through PayPal. You do not need a PayPal account to purchase. It will accept all major credit cards. Tickets purchased in advance will be available at the door prior to the event
Friday December 09, 2016 8:00 PM
$30.00 Premium Seating: $25.00 Standard Seatng BYOB:
Lenny Clarke is an American comedian and actor, famous for his thick Boston accent and role as Uncle Teddy on the series Rescue Me. Clarke was born in Cambridge, Ma. He was the most famous "saloon comic" in Boston during the 1980s, the heyday of the Boston comedy scene. The DVD release When Standup Stood Out details Clarke's early career and affiliations with other famous Boston comics, such as Steven Wright and Denis Leary, his good friends. In 1980, Clarke wrote and starred in a local television show Lenny Clarke's Late Show featuring Wright and Leary, in collaboration with Boston comedy writer Martin Olson. Clarke and Olson were roommates, and their apartment, known by comedians as "The Barracks", was a notorious "crash pad" for comics visiting Boston, and the subject of a documentary film as Clarke and Leary explain in When Standup Stood Out.