Entrain
Saturday, March 4, 2017: 8:00 PM
$25.00 Admission at Door: $20.00 in Advance
Epic in sound and kaleidoscopic in vision, the eclectic Martha's Vineyard-based six piece Entrain has been thrilling critics and fans alike since its inception. Formed by drummer Tom Major in 1993, Entrain

is also lead singer/guitar wiz Brian Alex. Joining them is bassist. M'Talewa: saxophonist, keys,percussionist, Rob Loyot: saxophonist, percussionist, Hilary Noble: and Trombone,keys, Lennie Peterson Veterans all, their collective resume includes stints with such diverse players as Bo Diddley, Carly Simon, Chuck Berry, Southside Johnny, James Mongomery, Flor De Cana, and Blood, Sweat, and Tears. Entrain has been praised for their ability to shift effortlessly between musical styles - from rock, blues, calypso and ska, to zydeco, jazz and funk - often within the same song.

Since its inception, Entrain has jammed with the likes of singer/songwriter James Taylor, Grateful Dead alum Bob Weir and rock legend Bo Diddley, and amateur saxophonist and professional leader of the Free World Bill Clinton. In 1995 the band garnered a Boston Music Award for Best Live Show. Before their appearance on the "Cutaway" soundtrack, Entrain's music was used as the theme song for MTV's Real World Hawaii.
INFO: Advanced payment has been set up to go through PayPal. You do not need a PayPal account to purchase. It will accept all major credit cards. Tickets purchased in advance will be available at the door prior to the event
The Flutie Brothers Band
Friday, March 10, 2017: 8:00 PM >
$20.00: BYOB
Erin Harpe, and The Delta Swingers
Friday, March 24, 2017: 8:00 PM
$20.00 Admission: BYOB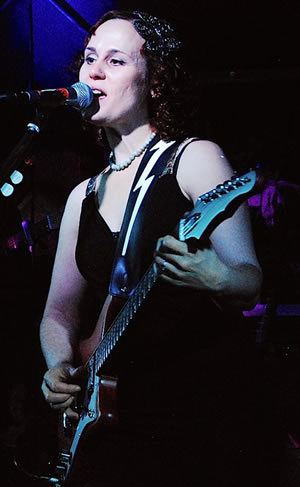 Charismatic singer and guitarist Erin Harpe, along with her band The Delta Swingers, have become favorites around New England, with a growing fan base around the world. Their unique brand of dance music is rooted in vintage 1930's Mississippi delta blues, then shaken and stirred with other genres like soul, funk, and reggae, evoking a wild southern juke joint where the whiskey and gin are flowing and everybody's dancing!

"This blues chanteuse breathes new, whiskey-soaked life into the likes of Memphis Minnie and Kansas Joe, with a sound that's uniquely Charles River Delta."
35
Joe DeVito: Comedy Stage Hypnotist
Friday, March 31, 2017: 8:00 PM
$20.00 Admission: BYOB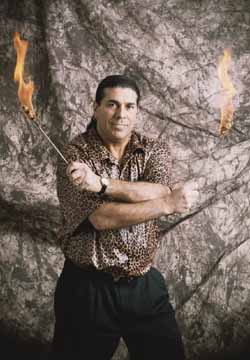 Boston based entertainer Joe DeVito  is New Englands Favorite Comedy Stage Hypnotist for over 20 years, performing locally and nation wide from Foxwoods to Hollywood,and everywhere in between, with the most unique audience participation show of its kind .Not just a show but an expierience!
Paul Nardizzi and Matt Berry Comedy
Saturday, March 11, 2017: 8:00 PM
$20.00 Admission BYOB.

Paul Nardizzi began his comedy career in 1990, quickly becoming a Boston area favorite and a national headliner. He has made numerous appearances on Conan O'Brien, Comedy Central, won the Boston Comedy Festival Competition and is one of the most requested acts on XM Satellite Radio. He is now one of the top stand up comedians in Boston and the New England Area, and is known nationally for his rapid-fire comedy style.

Matt Barry is one of New England's fastest rising stars in comedy. A mischievous, post-grad stoner, Matt's act centers around a transition into adulthood he isn't ready to make. Applying to jobs, rolling joints, and living with his parents – it's all part of Matt's everyday struggle to grow up.
Saturday, April 1, 2017: 8:00 PM
$20.00 Admission BYOB.

Ladies of Blues and Soul - A one of a kind supergroup featuring Diane Blue (vocals and harmonica), Lisa Mann (bass and vocals), Myanna (sax), Alizon (keyboards and vocals), Diane Gately (drums) and Wendy Sobel (guitar and vocals)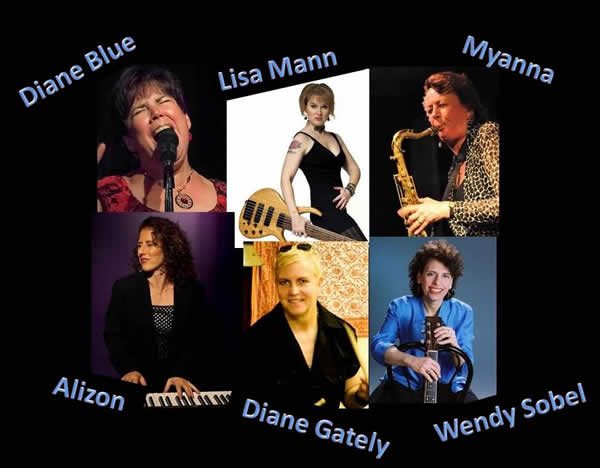 Swing Dance with the Tall Granite Big Band
Saturday, March 25, 2017
Dance Lesson 7:00 - 8:00 PM: Performance starts 8:00 PM $20.00 Admission
From the syncopated heart of New Hampshire, the Tall Granite Big Band carries on its Swing tradition Texas style! Organized in Concord last year, the 18-member band has its roots in Texas with music collected over seven decades by the late Houston bandleader Johnny Dyson. The Dyson band's early repertoire included classics from Glenn Miller, Count Basie, Perez Prado, Duke Ellington, Harry James, and other greats. But Dyson also worked closely with Texas arrang­ers including Don Elam and Fred Baetge, and over time his bands acquired unique material reflecting the vital "Third Coast" culture and its Blues and Latin influences, which help distinguish Tall Granite today. Today, our members are drawn from around the Granite State and our focus – as it was in Dyson's day -- remains on dancing! Our Pitman's Dance Nights typically are prefaced with a complimentary Swing dance lesson from area instructors to help everyone acquire or brush up their moves! So if you're done with dueling banjos or screaming guitars, grab your two-tone shoes, slick back that hair, join us at the excellent Pitman's Freight Room and swing and sway or just relax to the Tall Granite Big Band's smokey horns and unique sound!

Free Dance Lesson before the show from 7 – 8 PM. Doors open at 6:00 PM
Joe Moss Blues Performer
Saturday, February 25, 2017: 8:00 PM
$25.00 At The Door: $20.00 Advance: BYOB:
Few blues performers walk the walk to the degree of Chicago based guitarist/bandleader Joe Moss.  Not just an imitator of the music's glorious past, he strives to find his own sound and material within the styles he chooses to play. This year, Moss will have the honor of being inducted into the Blues Hall of Fame. The band is tight, featuring some of Chicago's finest blues musicians. A talented singer, writer, and guitarist, Joe is a consistent and entertaining performer with a monster groove.

A guitarist since the age of 10, Moss was given his passport into the blues world by Buddy Scott, who noticed Moss at a jam session at Rosa's Blues Lounge in Chicago. Soon, Moss was a regular member of Buddy's Rib Tip band. Moss' guitar skills quickly became notorious on the local scene and made him an in-demand sideman. In 1996 Joe started his own band and has recorded and toured constantly to date. He has performed with: Buddy Guy,  Zora Young, Charles Wilson, Lil' Smokey Smothers, Syl Johnson, Magic Slim, A.C. Reed, Billy Branch,Walter Scott, Hollywood Scott,Mike Wheeler, James Wheeler and Little Mack Simmons. Joe has backed these artists all over the world.
INFO: Advanced payment has been set up to go through PayPal. You do not need a PayPal account to purchase. It will accept all major credit cards. Tickets purchased in advance will be available at the door prior to the event
Downtown Dave and the Deep Pockets
Friday, May 5, 2017: 8:00 PM
$20.00 Admission: BYOB: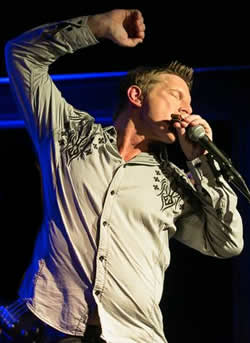 A great mix of fine musicians who are no strangers to playing deep scorching, heartfelt music.  Up tempo and energetic, with a firm finger on the pulse of Blues and R&B. Impassioned with infectious grooves, while paying tribute and respect to the greats in the music that they truly love. Always from the heart and soul, whether creating their own powerful originals or giving a new twist to an old cover. True music has greatly influenced and preserved the unique style and tasteful feel of the Pockets. Passion, dynamics, and intensity are the spirit of this band. They will groove you, move you, and sooth you.

Chris O'Leary Blues Band
Saturday, March 18, 2017: 8:00 PM
$25.00 Admission: at Door: $20.00 in Advance BYOB:
Pitman's Freight Room  is pleased to host the Chris O'Leary Blues Band.  Chris's musical background includes duties as lead singer and front man for rock and roll hall of famer and Grammy award winner Levon Helm's band The Barnburners.  During the 6 years that Chris and Levon played together they toured across the US and Canada lighting up stages everywhere they went. Chris has appeared on stage with: Legendary Rolling Stones sideman Bobby Keys, The Fabulous Thunderbirds, Jimmy Vivino, Jeff Healy, Dan Akroyd, Albert Lee, Dave Edmunds, Dave Maxwell and the great James Cotton to name just a few. Chris has also recorded with Bill Perry and Hubert Sumlin among others..

The Chris O'Leary Band's debut CD "Mr. Used to Be" won the 2011 Best New Artist Debut CD Blues Blast Award and was nominated for best new artist debut at the 2011 American Blues Music Awards.
INFO: Advanced payment has been set up to go through PayPal. You do not need a PayPal account to purchase. It will accept all major credit cards. Tickets purchased in advance will be available at the door prior to the event
State Street Traditional Jazz Band
Friday, Februry 24, 2017: 8:00 PM
$20.00 Admission BYOB:
The State Street Traditional Jazz Band pays homage to music birthed over 100 years past to its authentic origins at the turn of the 20th Century. These enchanting sounds were heard then in New Orleans and throughout the Louisiana Delta region. However, following WW I, jazz moved north out of New Orleans, and in the course of the move it inevitably began to change.....

Yet, many musical greats kept it alive such as the Original Preservation Hall Jazz Band, Louis Armstrong, "Kid" Thomas Valentine, Sweet Emma Barrette, the Humphrey Brothers, etc.

Sadly, today those music legends have passed, but the State Street Traditional Jazz Band is dedicated to playing, preserving and keeping this music alive!~ This is not  "Dixieland" nor is it "Straw Hat" music - this is the REAL DEAL, folks. It doesn't get any better than this...
Mr Nick and the Diry Tricks
Friday, April 14, 2017: 8:00 PM
Friday, August 4, 2017: 8:00 PM
$20.00 Admission BYOB: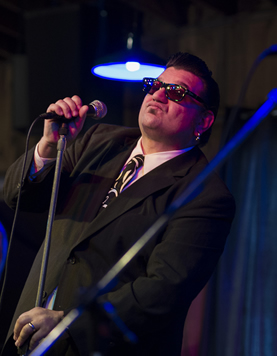 Mr. Nick & the Dirty Tricks are one of the most sought after Blues acts in the Northeast. Lead by powerhouse vocalist and unorthodox harmonica ace Nick David, this band boasts a who's who of the New England Blues scene. Having experienced a break out year with their wildly praised CD "Oh Wow!", they were named one of the top 20 bands in Boston, (landing right in between the Dropkick Murphys and the James Montgomery Band) and "Oh Wow!" was named one of the top 25 records of the year for the entire country by Alternate Root Magazine. In addition, this year they were awarded the prestigious New England Music Award for "Blues Act of the Year". The band's full throttle, high energy shows and expert musicianship keep audiences coming back for more. Don't miss your chance to check out this outstanding New England band as they make their way into the national spotlight.
Friday, March 17, 2017: 8:00 PM
$20.00 Admission BYOB:
Come join us for our St Patty's Day Party featuring The Jodie Cunningham Band.  Jodie is a modern rock-edged country artist that delivers a blend of cover songs and original material truly relevant in today's Nashville music industry. Jodie gives her audience her passionate, high energy vocal performance, backed by four, seasoned & well versed musicians.

The band's on stage presence is high energy and infectious! With a driving rhythm section, screaming guitars, tight harmonies and soaring lead vocals, this team will certainly prove that they are not your traditional country band, but a modern country music fusion that crosses over into rock & the top 40!   Jodie has opened for and/or shared venues with national acts such as; Sugarland, Zac Brown, Kenny Chesney, Toby Keith, Gretchen Wilson, and Carrie Underwood.

Carlos Flores – lead guitar; Phillip Sica – drums; Leo Melanson – steel guitar, fiddle, rhythm guitar; Steve Dillard – bass guitar.