COMEDY NIGHT WITH
Kenny Rogerson Mitch Stinson Abhisher Shah
Saturday, March 14, 2015: 8:00 PM
$15.00 Admission: BYOB:

KEN ROGERSON, the funniest man you've never heard of, started his comedy career working the Chicago club circuit and at the famed Second City. Ken moved east and became part of the exploding Boston comedy scene of the 1980's, where he honed his standup act to a fine edge "…sharp enough to cut the head off a rabbit at thirty yards."

Fresh off his second nationwide "Rescue Me Comedy Tour" with Denis Leary, Kenny is a favorite in clubs, theaters and on the large and small screen. You may have seen him as "Kevin the Biker Fireman" on F/X's hit show "Rescue Me" starring Denis Leary. He has also made numerous other television appearances on such shows as NBC's Late night with Conan O'Brien", "The Late Show with David Letterman", "Comics Come Home for Comedy Central and Showtime's A Pair of Jokes just to name a few. The Boston Herald proclaimed, "He makes the absurd seem logical" and Las Vegas Magazine wrote, "As far as pure stand-up goes, it doesn't get any better than Rogerson. Michael Blowen of the Boston Globe raved, "He is fall down on the floor funny! A writer, sketch player, actor and comedian, Rogerson wrote and starred in comedy film pieces on Fox Television Network's Sunday Comics" and has made film appearances in Fever Pitch" and "There's Something About Mary."

MITCH STINSON is a former aircraft-carrier aviator for the United States Navy who, as a pilot, made over 200 carrier landings during his 10 year military career. Mitch has recently risen through the comedy ranks in the Northeast US by virtue of his original material that offers unique insight into the transition from hot-shot Navy pilot to everyday civilian life… resonating with comedy crowds everywhere

Abhishek Shah started as a young open mic comic and has been honing his ability to spin a good story which is sure to make you laugh. He's extremely personable, extraordinarily kind, and has such great stories to tell!
Dance Night with The Blues Tonight Band
Saturday, March 28, 2015: 8:00 PM
$15.00 Admission: BYOB: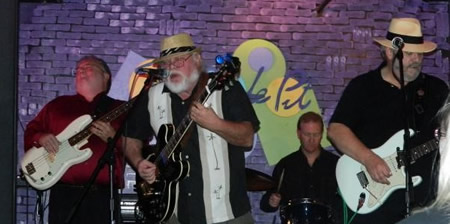 A lot of Blues bands come and go on the local music scene these days, with most never to return. However, this band did return in 2011 with a vengeance! Consisting of three core members of the original LA East Band from Laconia, NH and by adding in fresh new talent we round out this 5 piece hard hitting blues band, named Blues Tonight.

Not only does the Band play covers of blues songs that we are all familiar with, Blues Tonight also performs songs that not everyone has on their set list. But playing covers isn't really what we are about, it's the original songs that we are getting known for and that people are requesting. So come see for yourself what a powerful sound we can create and enjoy what everyone has been talking about in New Hampshire!

Craig Farrington - Guitar/Vocals, Steve Brooks - Bass Guitar, Eric Anderson –Drums, Dave Bottom - Guitar/Vocals and Alan Doyle – Harp/vocals.
Ameranouche Gypsy Jazz
Friday, April 3, 2015: 8:00 PM
$15.00 ($12.00 for seniors) Admission: BYOB: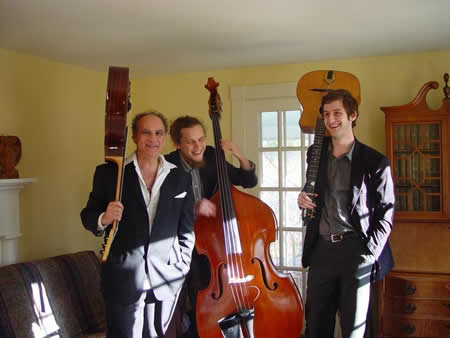 Pitman's Freight Room presents The Ameranouche Gypsy Jazz Band which features two French acoustic Gypsy jazz guitars and upright bass, and is a winner of Best of New Hampshire awards as well as being veterans of the famed Newport Jazz Festival. The group tours nationally, year-round, and has released two albums, largely of original music inspired by legendary Gypsy guitarist, Django Reinhardt. National Lampoon director, Kevin Wheatley, calls Ameranouche "the new sound of America". After hearing these folks sail through a melodious tune with such love, musicality, and signature, jaw-dropping velocity, you'll be hard pressed not to agree. www.ameranouche.com has plenty of tunes to check out -- if you've never experienced hot acoustic swing music, now's your chance to fall in love with the joyful, uplifting, and dance-inducing sounds of Gypsy jazz.
Cheryl Arena
Friday, April 10, 2015: 8:00 PM
$15.00 Admission: BYOB:
Cheryl sizzles with excitement as she mesmerizes audiences with her sultry voice and powerhouse energy. She is a triple threat- a great songwriter, vocalist and blows harp like there's no tomorrow...

Hailing from Boston, she began playing harmonica and immersing herself into the Blues in 1987 She has recorded on several cds with her most recent one, being her 1st solo effort, "Blues Got Me" including 7 original songs, backed by a stellar 7 piece band and produced by Duke Robillard, who also plays on a few cuts.

The harmonica has brought her to many exotic places and afforded her a wealth of wonderful experiences - whether it's on a big festival stage fronting her own band, playing an acoustic duo in some cozy little wine bar, singing and playing with a 20 piece orchestra in Dallas TX, touring around Italy, being a side person in someone else's band, giving harmonica lessons on Skype or teaching at Jon Gindick's Jam camps, Cheryl's beloved pocket pal is always close to her side ready for the next musical adventure!
JP Soars and the Red Hots
Saturday, April 25, 2015: 8:00 PM
$20.00 Advanced Payment: $25.00 Admission At Door: BYOB: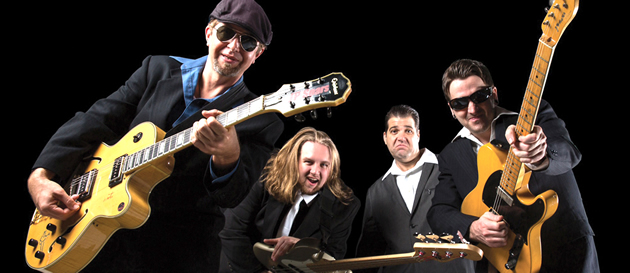 Pitman's Freight Room and House Rockin Productions present JP Soars and the Red Hots! Since starting his recording career as a blues artist, guitarist and vocalist JP Soars has turned uncommon in􀃸uences into a signature sound. Anyone could simply list revered blues artists like Muddy Waters and Guitar Slim, jazz guitar giants like Django Reinhardt and Wes Montgomery, and uncompromising rock acts like Black Sabbath and Slayer, but Soars has lived the diversity -- cutting his teeth touring and recording with Gypsy Jazz solo and duo settings. All of these artists, and more, color and shade Soars' blues vocals and playing, whether on his hollow-bodied Epiphone six-string or home-made, two-string cigar box slide guitar.South Florida metal bands, and learning the complex style of Reinhardt to continue to perform in.

In 2009, Soars' unique approach paid off as he and his trio The Red Hots defeated bands from around the world to win the annual International Blues Challenge in Memphis, TN. Soars also won the Albert King Award for most promising guitarist. JP on guitar and vocals, Steve Laudicina on guitar, Chris Peet on drums and Pat Ward on bass
INFO: Advanced payment has been set up to go through PayPal. You do not need a PayPal account to purchase. It will accept all major credit cards. Tickets purchased in advance will be available at the door prior to the event
Eddie Shaw and the Wolfgang
Saturday, March 7, 2015: 8:00 PM
$20.00 Advanced Payment: $25.00 Admission At Door: BYOB: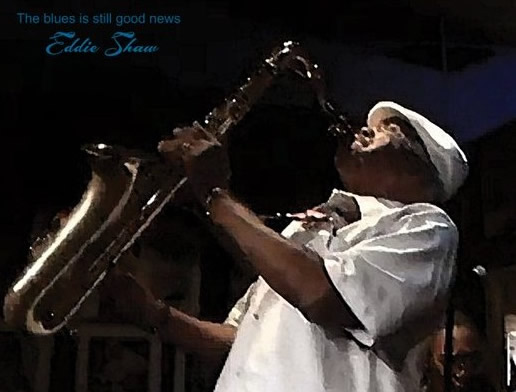 Blues saxophonist extraordinaire Eddie Shaw was born on a Stringtown plantation in 1937. He learned music at school in Greenville and performed in various local bands before moving to Chicago to join the Muddy Waters band. Shaw served as bandleader for Howlin' Wolf for several years and launched his own busy touring career after Wolf's death in 1976. His hard-hitting horn work won him Instrumentalist of the Year honors in the 2006 and 2007 Blues Music Awards. Eddie Shaw earned international acclaim as one of the few saxophonists to ever build an enduring career leading a blues band. If you're looking for authentic blues then you've come to the right place. Eddie has been recognized with many honors including:

2013 Blues Blast Lifetime Achievement Award 2013 Blues Music Award for Best Instrumentation 2011 Living Blues Critics Award for Most Outstanding Blues Musician/horn
INFO: Advanced payment has been set up to go through PayPal. You do not need a PayPal account to purchase. It will accept all major credit cards. Tickets purchased in advance will be available at the door prior to the event
Women in the Blues!
Friday, March 13, 2015: 6:00 - 8:00 PM
$15.00 Admission: BYOB:
Diane Blue
Diane is a soul-stirring vocalist, skillful harmonica player and a crowd pleasing entertainer. Sheis a soulful and sassy performer with a strong and energetic delivery, serving up her own spin on soul, blues and R&B.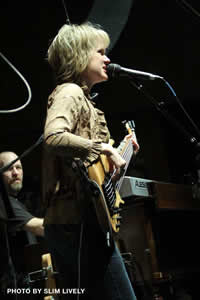 Lisa Mann
Lisa Mann has been nominated for a Blues Music Award for her mighty skills on the bass guitar. This nomination falls hot on the heels of her win for Blues Blast's Sean Costello Rising Star Award. Mann's vocals effortlessly straddle the line between the honey sweet warmth of the south, and the force-of-nature sound Mann has cultivated by mastering everything from hard rock to rhythm and blues.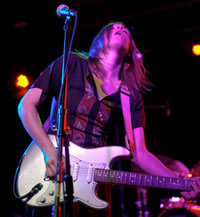 Lydia Warren

Since Lydia Warren's 2001 debut at the ripe old age of 17, she has been turning heads in the blues scene. The guitarist, singer, songwriter cut her teeth opening for blues and classic rock luminaries B.B. King, Buddy Guy, and Little Feat throughout New England, earning a Boston Music Award nomination and a feature on NBC's Today Show.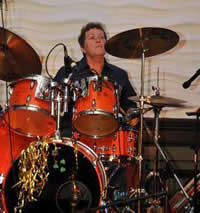 Kathy Berkly

Kathy Burkly is Boston's own queen of the country drum kit.  A graduate of the Berklee College of Music, Kathy recorded and toured with Boston country legends John Lincoln Wright, and Chuck McDermott and Wheatstraw. She is different from other drummers in that her groove and her influences are strongly influenced by heavy funk bands like The Meters, Tower Of Power, southern funk and country.
Open Mic Community Coffee House
Wednesday, March 25, 2015: 6:00 - 8:00 PM
$7.00 Admission: Cookies, tea, and coffee will be provided.:
Pitman's Freight Room will be hosting the third Open Mic Community Coffee House of the month on Wednesday, March 25, from 6 to 8 p.m.
Open Mike Night features a wide array of talented individuals ranging from high school students to adult members of the community. The evening is aimed to allow community members to share their creative expression to others through vocal performances, instrumental pieces and poetry. All members of the community are invited to participate in or attend the event.
In addition to supporting the communities talent, all proceeds from the event will help financially support a local cause each month. Proceeds from the first open mic event supported the Laconia High School Senior Class. The February's and March's event's proceeds will support local senior, Alana Persson, to offset the tuition cost for her year with Up With People (UWP). Persson will be traveling with the international non-profit organization from June 2015 to July 2016 with a cast of 100 individuals from around the world. During her year of travel, Persson will live in host families, each week giving back to others through community service, education, and music.
"I truly appreciate all the community has done to support me in this amazing opportunity and make it a reality financially," says Persson. "I was amazed at the turn out of the Coffee House last month, and was blown away by the talent that the community had to offer. I look forward to seeing the talent that the community has to offer next month. Hope to see you all there!"
For more information call 581-5517 or email
alana.persson@gmail.com
.
Willie J Laws Blues Band
Saturday, April 4, 2015: 8:00 PM
$15.00 Admission: BYOB: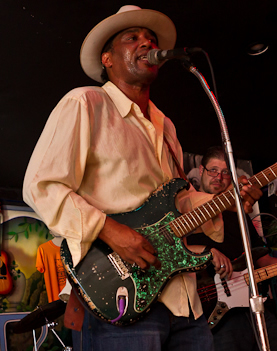 Willie J. Laws has over 25 years of performing experience and has traveled the world making music. The influences heard in the music of the Willie J. Laws Band are many and eclectic. There are deep roots in Texas music tradition and uniquely American roots music. Raised in the Gulf Coast of Texas, Willie J. developed his "funky blues" guitar and vocal sound, influenced by Texas Blues and R&B, Tex-Mex Tejano/Conjunto, Louisiana Zydeco, and Country.

Fans call him the Real Deal. His work over the past 25 years includes performing as the house band for The House of Blues in both Las Vegas and New Orleans, and as well as Margaritaville in the "Crescent City". He performs nationally and internationally with the Grammy award-winning Tejano band "Los Texmaniacs". While living in Texas, Louisiana, Nevada, and California he repeatedly opened for BB King, Etta James, Buddy Guy, Willie Nelson, Hall & Oates, Lynyrd Skynyrd and numerous others. Willie now lives in Massachusetts, travels from NH to NYC to Texas and beyond, and plays hardcore, authentic Blues with a twist of Zydeco, R&B and Funk.
Zeke Martin and the Oracle Jazz Band 
Friday, March 6, 2015: 8:00 PM
$15.00 Admission: BYOB:
Born in Brussels in 1973, Zeke Martin entered the world with a pair of drumsticks in his hands. Zeke's unique and soulful style enabled him to secure endorsement deals with Creation Drums, Murat Diril Cymbals, Evans Drumheads, Mono Cases and Vic Firth Sticks. The Zeke Martin Project has performed in many locations throughout the northeast region, including the Berklee Performance Center, The House Of Blues in Boston, The Black Repertory Theater in RI, Minton's Playhouse and Sweet Rhythm, in NYC and tours Malaysia yearly. Additionally, The Zeke Martin Project has shared the stage with such star performers as The Neville Brothers, The Funk Brothers, Ali-Ollie Woodson from the Temptations, three time Grammy nominee Ski Johnson and Regina Bell to name a few. The Zeke Martin Project won New England Urban Music Award Best Jazz CD 2010. Currently, The Zeke Martin Project resides in Boston, MA and continues to perform along the east coast and in Asia.

Members: Zeke Martin-Drums/Band Leader, Brian Eggleston - Keyboard, Pat Loomis - Sax, Daniel McDowell - Bass
Dance Night With the Brickyard Blues Band
Friday, March 20, 2015: 8:00 PM
$15.00 Admission: BYOB:
Come join us for a great night of music, dancing and socializing. Since 1997, Brickyard Blues has been evolving its sound and building a following on stages in New England. We mix influences including Texas and Chicago Blues, Stax-era soul music, old-school R&B, with some roots and rockabilly thrown in. 2006 marked the release of the bands 9 original song CD "Naughty". In addition to getting airplay on radio stations throughout New England, their original song, Alabama Blues Man, was picked as the Favorite Blues Song at radio stations in Orlando Florida, and Warsaw, Indiana, and has even been featured on a radio station in Belgium that showcases American roots-rock music. It's R&B plus a whole lot more. Brian James on Guitar vocals, Tom Hoctor on sax, Rachel Green on bass, and Reed Dieffenbach on drums.