The Mallett Brothers Band
Friday, November 11, 2016: 8:00 PM
$20.00 Admission: BYOB:
The Mallett Brothers Band plays original music with a unique style that spans across country, rock and roll, Americana and "alt-country" genres. Tthe band has grown a dedicated fan base across the country since releasing their debut record in 2009.  With songs that can range from alt country, to americana, honkytonk,  jam or roots rock, theirs is a musical melting pot that's influenced equally by folk and singer/songwriter influences as it is  by harder rock, twang and psychedelic sounds. Led by brothers Luke and Will Mallett, the band is rounded out by Brian Higgins on drums, Nick Leen on bass, Wally on dobro and electric guitar, and sometimes filled out by Matt Mills on lead guitar, pedal steel and banjo. It's song-driven music that holds up under the lens of solitary listening, but that's equally apt to crank a room full of rockers into whiskey-fueled high gear.

Since forming in 2009, the band has provided support for acts ranging from The Josh Abbot Band, Blackberry Smoke,  and the Turnpike Troubadours, to legends like Lynyrd Skynyrd, Charlie Daniels, and 38 Special. Their touring circuit stretches from the Appalachian to the Rocky Mountains, from Maine to Mississippi, and they've appeared in front of many fine people at some of the finest music venues in the country, including the Continental Club in Austin, the legendary Gruene Hall in New Braunfels TX, the Birchmere in Alexandria VA, the Bluebird in Nashville TN, Meadowbrook Pavilion in NH, and more.
Saturday, October 29, 2016: 8:00 PM
$20.00 Admission: BYOB: Air Conditionede
Come join us for our Halloween Party featuring The Jodie Cunningham Band.  Jodie is a modern rock-edged country artist that delivers a blend of cover songs and original material truly relevant in today's Nashville music industry. Jodie gives her audience her passionate, high energy vocal performance, backed by four, seasoned & well versed musicians.

The band's on stage presence is high energy and infectious! With a driving rhythm section, screaming guitars, tight harmonies and soaring lead vocals, this team will certainly prove that they are not your traditional country band, but a modern country music fusion that crosses over into rock & the top 40!   Jodie has opened for and/or shared venues with national acts such as; Sugarland, Zac Brown, Kenny Chesney, Toby Keith, Gretchen Wilson, and Carrie Underwood,.

Carlos Flores – lead guitar; Phillip Sica – drums; Leo Melanson – steel guitar, fiddle, rhythm guitar; Steve Dillard – bass guitar.

Costumes are welcomed and there will be prizes for the top two. Hearty hors d'oeurves are included.  For reservations call 527-0043
Artie Januario and Steve Halligan: Comedy
Saturday, November 19, 2016: 8:00 PM
$15.00 Admission: BYOB: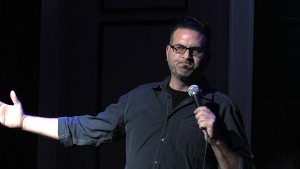 Artie Januario is one of Boston's premier comedians. He's a pharmacist by day and a comedian by night. Artie's relatable and hilarious act has brought him all around the country. This has included headlining stints in Las Vegas and Atlantic City. In 2013, Artie was a featured act at Denis Leary's Comics Come Home fundraiser. He has become one of the most well-known and respected comedians in the country

Joining Artie will be Steve Halligan, a well known comedian from Boston, was a finalist on Beantown Comedy Riots, a headliner for recovery comedy  and is featured on the Addicts Comedy Tour.
The Buskers
Thursday November 10, 2016 8:00 PM
$15.00 Admission BYOB:
Folk impurists with a smart, distinct voice and a kitchen sink repertoire of influences and instruments from jug to jazz to roots rock. Refreshingly original songwriters and seasoned, engaging performers, The Buskers have befriended audiences at opera houses and folk festivals, house concerts, bandstands, cafés and farmers' markets across New England since 1993.  The trio deftly and joyfully weaves violin, mandolin, guitar, accordion, bass, keyboard, banjo, harmonica and tambourine into their arrangements, somehow fitting all their instruments comfortably onstage in even the smallest venue, and at many shows they also play with a jazz drummer.  Their influences range equally as wide as their instrumentation, but their sound is always defined by a shared respect for the crafts of songwriting and arranging and a shared love for the inventive possibilities of improvisation.

The band is based in the Lakes Region of New Hampshire. The three original Buskers met at an open mic in Bristol, NH.  Guitarist and singer/songwriter Paul Hubert joined in 2003, just in time to go into the studio for the band's second album, Ray's Vacation.  In 2007 violinist Kathy (KZ) Sommer married and moved close to her roots in Northern New York State, but there was no question of splitting up; the obvious solution was to tour more widely and more often.  The group now happily includes the Adirondacks and West in their touring range, and have since produced two more albums, Spank That Tambourine (2009) and Every Day We play A New Song (2012).
Professor Harp Blues Band
Friday November 4, 2016 8:00 PM
$15.00 Admission BYOB:
Although born and raised as Hugh Holmes of Boston, Mass., the emanations from his harmonica and vocals make it clear that Professor Harp has the blues of Texas and the whole wide Delta coursing through his veins. Primarily playing a sparse, yet full-sounding brand of no-nonsense, no-frills Texas style blues, Professor Harp specializes in what he calls, 'roots music'. "It's whatever makes me feel good and moves me, so to speak." Indeed it has evolved while continuing to move audiences for decades. Under the influence of many diverse blues greats, Professor Harp has developed a robust playing style. He often utilizes the Leslie rotating-speaker sound system to give his harp a Hammond organ timbre, while he alternately and simultaneously employs the standard or traditional 'electrified' blues harp. The Professor tops this off by singing the blues with an infectious fervor, supported at his strictest insistence by only top-flight musicians on guitar, bass, and drums.

Professor Harp performed with various bands throughout the Northeast including legends Solomon Burke and Luther 'Guitar Jr.' Johnson and played live on NBC's Today Show. Among the legions of hot performances at rocking blues clubs, the memories that often stand out for The Professor are the nights his harp helped to swell the room, in a spontaneous jam with his old mentor, the inimitable bluesman Muddy Waters. Professor Harp will perform with Howard Randall and his band.
Swing Dance with the Tall Granite Big Band
Saturday November 12, 2016 8:00 PM
$15.00 Admission BYOB: Air Conditioned
From the syncopated heart of New Hampshire, the Tall Granite Big Band carries on its Swing tradition Texas style! Organized in Concord last year, the 18-member band has its roots in Texas with music collected over seven decades by the late Houston bandleader Johnny Dyson. The Dyson band's early repertoire included classics from Glenn Miller, Count Basie, Perez Prado, Duke Ellington, Harry James, and other greats. But Dyson also worked closely with Texas arrang­ers including Don Elam and Fred Baetge, and over time his bands acquired unique material reflecting the vital "Third Coast" culture and its Blues and Latin influences, which help distinguish Tall Granite today. Today, our members are drawn from around the Granite State and our focus – as it was in Dyson's day -- remains on dancing! Our Pitman's Dance Nights typically are prefaced with a complimentary Swing dance lesson from area instructors to help everyone acquire or brush up their moves! So if you're done with dueling banjos or screaming guitars, grab your two-tone shoes, slick back that hair, join us at the excellent Pitman's Freight Room and swing and sway or just relax to the Tall Granite Big Band's smokey horns and unique sound!

Free Dance Lesson before the show from 7 – 8 PM. Doors open at 6:00 PM
Thursday November 17, 2016 8:00 PM
$15.00 Admission BYOB:
Jarrett Cherner, hailed as "an impressive soloist and an immaculate accompanist," is a Brooklyn-based pianist, composer and bandleader who has captivated listeners with his lyricism, technical facility and consistently evolving musical vision.   Originally from San Francisco, Cherner debuted on his own BaldHill Music label in 2006 with the compelling trio release Burgeoning, which earned recognition from the ASCAP Young Jazz Composer Awards.   Cherner began his professional rise in Boston while earning concurrent degrees at Tufts (B.S., Mathematics) and New England Conservatory (Jazz Piano Performance). He has since toured throughout the U.S. as well as South America, Canada, Mexico and Europe.

Haggai Cohen Milo on bass and Jaimeo Brownon drums.
Friday December 09, 2016 8:00 PM
$30.00 Premium Seating: $25.00 Standard Seatng BYOB:
Lenny Clarke is an American comedian and actor, famous for his thick Boston accent and role as Uncle Teddy on the series Rescue Me. Clarke was born in Cambridge, Massachusetts. He was the most famous "saloon comic" in Boston during the 1980s, the heyday of the Boston comedy scene. The DVD release When Standup Stood Out details Clarke's early career and affiliations with other famous Boston comics, such as Steven Wright and Denis Leary, his good friends. In 1980, Clarke wrote and starred in a local television show Lenny Clarke's Late Show featuring Wright and Leary, in collaboration with Boston comedy writer Martin Olson. Clarke and Olson were roommates, and their apartment, known by comedians as "The Barracks", was a notorious "crash pad" for comics visiting Boston, and the subject of a documentary film as Clarke and Leary explain in When Standup Stood Out.