Dance Night with The Racky Thomas Blues Band
Saturday, May 9, 2015: 8:00 PM
$15.00 Admission: BYOB:
The Racky Thomas Band has been a torchbearer for the blues since its formation in 1995, when Racky Thomas collaborated with bassist Todd Carson, guitarist Nick Adams, and drummer Ted Larkin to make a demo cd, and do some gigs around the Boston area. Racky Thomas has a vast repertoire of tunes – blues from world-class bluesmen, plantation gospel (the original blues), rocking electric blues, classic and obscure blues, and Racky Thomas blues! including "Matchbox Blues", "Biscuit-Bakin' Woman", "Mona", "Sugar-coated Love", "Big Road Blues", "Hoochie-Coochie Man", and "Mojo Workin'" (to name a few).

Gutsy vocals, down and dirty harmonica, smoking guitar, a killer rhythm section delivering pure unadulterated blues, and you've got the Racky Thomas Band. Twice nominated for Boston Music Awards, and winners of the 1997 Battle of the Blues bands you've only got to experience them once to become a believer.
Ameranouche Gypsy Jazz
Friday, April 3, 2015: 8:00 PM
$15.00 ($12.00 for seniors) Admission: BYOB: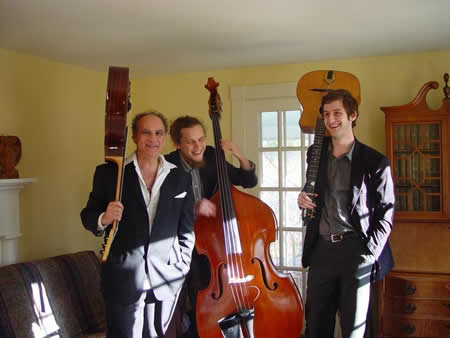 Pitman's Freight Room presents The Ameranouche Gypsy Jazz Band which features two French acoustic Gypsy jazz guitars and upright bass, and is a winner of Best of New Hampshire awards as well as being veterans of the famed Newport Jazz Festival. The group tours nationally, year-round, and has released two albums, largely of original music inspired by legendary Gypsy guitarist, Django Reinhardt. National Lampoon director, Kevin Wheatley, calls Ameranouche "the new sound of America". After hearing these folks sail through a melodious tune with such love, musicality, and signature, jaw-dropping velocity, you'll be hard pressed not to agree. www.ameranouche.com has plenty of tunes to check out -- if you've never experienced hot acoustic swing music, now's your chance to fall in love with the joyful, uplifting, and dance-inducing sounds of Gypsy jazz.
Cheryl Arena
Friday, April 10, 2015: 8:00 PM
$15.00 Admission: BYOB:
Cheryl sizzles with excitement as she mesmerizes audiences with her sultry voice and powerhouse energy. She is a triple threat- a great songwriter, vocalist and blows harp like there's no tomorrow...

Hailing from Boston, she began playing harmonica and immersing herself into the Blues in 1987 She has recorded on several cds with her most recent one, being her 1st solo effort, "Blues Got Me" including 7 original songs, backed by a stellar 7 piece band and produced by Duke Robillard, who also plays on a few cuts.

The harmonica has brought her to many exotic places and afforded her a wealth of wonderful experiences - whether it's on a big festival stage fronting her own band, playing an acoustic duo in some cozy little wine bar, singing and playing with a 20 piece orchestra in Dallas TX, touring around Italy, being a side person in someone else's band, giving harmonica lessons on Skype or teaching at Jon Gindick's Jam camps, Cheryl's beloved pocket pal is always close to her side ready for the next musical adventure!
Pitch Black Ribbons
Friday, April 24, 2015: 8:00 PM
$15.00 Admission: BYOB:


Clint and Cody are brothers. With their new acoustic project, the Pitch Black Ribbons, they return to the roots of their knowledge. A style that draws from all genres epitomizes the philosophy that there are two kinds of music in this world: the good, and the rest. People mistake the band as country all too often, thanks to the visual cue of the cowboy hats, but the brothers revel in such miscategorizations that illuminate more about the mentality of the surrounding world than any individual within it.  Pitch Black Ribbons music encompasses the varieties of human experience, from love to revelry, from anger to happiness. Their music sounds like a downhome distillery, but their soul is steeped in rock n' roll.
JP Soars and the Red Hots
Saturday, April 25, 2015: 8:00 PM
$20.00 Advanced Payment: $25.00 Admission At Door: BYOB: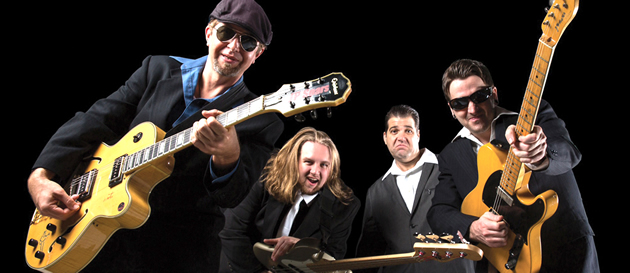 Pitman's Freight Room and House Rockin Productions present JP Soars and the Red Hots! Since starting his recording career as a blues artist, guitarist and vocalist JP Soars has turned uncommon in􀃸uences into a signature sound. Anyone could simply list revered blues artists like Muddy Waters and Guitar Slim, jazz guitar giants like Django Reinhardt and Wes Montgomery, and uncompromising rock acts like Black Sabbath and Slayer, but Soars has lived the diversity -- cutting his teeth touring and recording with Gypsy Jazz solo and duo settings. All of these artists, and more, color and shade Soars' blues vocals and playing, whether on his hollow-bodied Epiphone six-string or home-made, two-string cigar box slide guitar.South Florida metal bands, and learning the complex style of Reinhardt to continue to perform in.

In 2009, Soars' unique approach paid off as he and his trio The Red Hots defeated bands from around the world to win the annual International Blues Challenge in Memphis, TN. Soars also won the Albert King Award for most promising guitarist. JP on guitar and vocals, Steve Laudicina on guitar, Chris Peet on drums and Pat Ward on bass
INFO: Advanced payment has been set up to go through PayPal. You do not need a PayPal account to purchase. It will accept all major credit cards. Tickets purchased in advance will be available at the door prior to the event
Live Comedy featuring Artie Januario and Paul Keenan
Saturday, April 18, 2015: 6:00 - 8:00 PM
$15.00 Admission: BYOB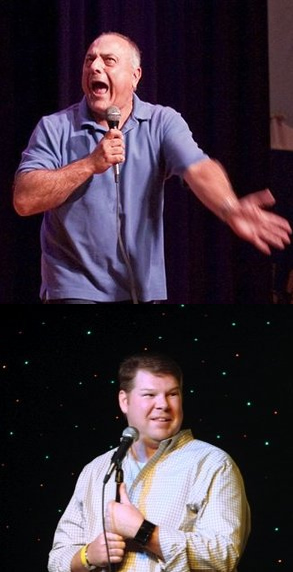 Artie Januario is one of New England's Primier Comedians. A pharmacist by day and comedian by night, his relatable and hilarious act has brought him all around the country including stints in Las Vegas and Atlantic City. In 2013 Artie was a featured act at Denis Leary's Comics Come Home fundraiser. He has become one of the most well known and respected comedians in the country.

Paul Keenan Paul is best described a twelve year old boy trapped in an 6'4" adult body. He has become a regular performer in the talent-rich Boston comedy scene. Crowds can't help but be drawn in by his All-American looks and childlike charm as he shares his bizarre and sometimes twisted thoughts. Steven Wright said of Paul, "Hilarious. I tried to remember a joke he did so I could tell him I liked it, but then he'd do another one that was funnier and I forgot the first joke I wanted to mention to him. Then it happened again and again."He was also a semi finalist in the Great Canadian Laugh Off international comedy competition, and he appeared in the Boston Comedy Festival. He has worked in many of New England's best comedy venues including The Wilbur Theatre, The Comedy Connection (Providence), Giggles, Kowloon Komedy, Nick's Comedy Stop , Catch a Rising Star (Providence), The Comedy Studio, the New York Comedy Club, and Yuk Yuk's in Toronto, Canada.

You may also recognize Paul as the crazy shirtless fan in a NESN.com/mobile commercial, or as the "X guy" and a softball player in Olympia Sports commercials on NESN. You may have also seen him in the Showtime series Brotherhood and in the Academy Award winning film Mystic River, directed by Clint Eastwood. He was nominated for an Academy Award for Best Supporting Extra for this film. Paul was also featured in the Fox Sports New England television show "The Game" and in an ESPN and GMC promotional campaign titled "GMC Keys to Victory with Joe Theisman.
Dance Night with Roxanne & the Voodoo Rockers 
Friday, May 1, 2015: 8:00 PM
$15.00 Admission: BYOB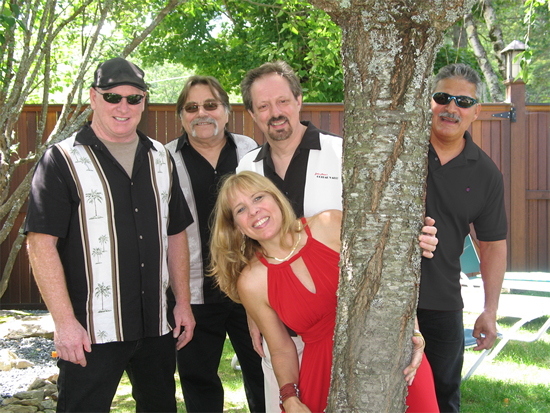 Come join us for a great night of dancing to Roxanne & the Voodoo Rockers. The band features vocalist Roxanne Mann, who has been singing and fronting bands for the past 20 years. Her powerful vocal and stage presence will cast a spell on you and will leave you coming back for more! The Voodoo Rockers consists of John Mann - guitar and vocals, Gary Calderone - sax & harp, Mike Cloutier on bass and Jay Crowley on drums. The band's solid rhythm section lays down the foundation that you soul and your toes can't resist, while the John's guitar and Gary's sax will get your Mojo working!
Willie J Laws Blues Band
Saturday, April 4, 2015: 8:00 PM
$15.00 Admission: BYOB: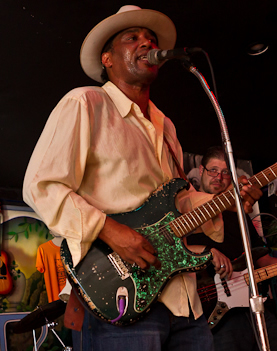 Willie J. Laws has over 25 years of performing experience and has traveled the world making music. The influences heard in the music of the Willie J. Laws Band are many and eclectic. There are deep roots in Texas music tradition and uniquely American roots music. Raised in the Gulf Coast of Texas, Willie J. developed his "funky blues" guitar and vocal sound, influenced by Texas Blues and R&B, Tex-Mex Tejano/Conjunto, Louisiana Zydeco, and Country.

Fans call him the Real Deal. His work over the past 25 years includes performing as the house band for The House of Blues in both Las Vegas and New Orleans, and as well as Margaritaville in the "Crescent City". He performs nationally and internationally with the Grammy award-winning Tejano band "Los Texmaniacs". While living in Texas, Louisiana, Nevada, and California he repeatedly opened for BB King, Etta James, Buddy Guy, Willie Nelson, Hall & Oates, Lynyrd Skynyrd and numerous others. Willie now lives in Massachusetts, travels from NH to NYC to Texas and beyond, and plays hardcore, authentic Blues with a twist of Zydeco, R&B and Funk.
 Dance Night with Carolyn Ramsey Band
Friday, April 17, 2015: 8:00 PM
$15.00 Admission: BYOB:

The Carolyn Ramsay Band from Wolfboro, NH is made up of Carolyn Ramsay (Lead Vocals), Jessica Ramsay(Vocals), Chuck Farrell(Lead Guitar), Bud Clark(Bass), Mike Chatigny(Vocals/Drums). The band members have backgrounds in a diverse assortment of musical genres and each contributes something special to the overall chemistry on stage. CRB's music encompasses an eclectic variety of musical styles ranging from folk to rock, country and jazz standards and features rich vocal harmonies accompanied by the band's unique song arrangements.

The band performs regularly throughout the Lakes Region and White Mountains and now at Pitman's Freight Room!!
ERViN DHiMO TRiO:
Friday, May 8, 2015: 8:00 PM
$15.00 Admission: BYOB:
European Bass Player Ervin Dhimo presents his dynamic jazz-funk project THE ERViN DHiMO TRiO, featuring world-known Berklee Professor Keyboardist Steve Hunt and prodigy Percussionist/Drummer Vancil Cooper.

The Albanian-born electric bassist and his trio specialize in fierce, soulful, funky workouts on jazz, pop, and original tunes.