INFO: Advanced payment has been set up to go through PayPal. You do not need a PayPal account to purchase. It will accept all major credit cards. Tickets purchased in advance will be available at the door prior to the event


Friday, November 29, 2019: 8:00 PM
$20.00 Admission BYOB:
For over 25 years the Bucky Lewis has been entertaining audiences with his dynamic one-man comedy and music show.​ Using many forms of comedic stylings and disciplines makes this show unique and a stand-out, delighting sold out crowds everywhere. The Bucky Lewis Show uses laughter as a weapon, successfully raising thousands of dollars for charities, and non-profits. There are many ways people laugh at a show. The Bucky Lewis Show has them all!
Saturday, February 8, 2019: 8:00 PM
$30.00 Admission: BYOB.
Lenny Clarke is an American comedian and actor, famous for his thick Boston accent and role as Uncle Teddy on the series Rescue Me. Clarke was born in Cambridge, Ma. He was the most famous "saloon comic" in Boston during the 1980s, the heyday of the Boston comedy scene. The DVD release When Standup Stood Out details Clarke's early career and affiliations with other famous Boston comics, such as Steven Wright and Denis Leary, his good friends. In 1980, Clarke wrote and starred in a local television show Lenny Clarke's Late Show featuring Wright and Leary, in collaboration with Boston comedy writer Martin Olson. Clarke and Olson were roommates, and their apartment, known by comedians as "The Barracks", was a notorious "crash pad" for comics visiting Boston, and the subject of a documentary film as Clarke and Leary explain in When Standup Stood Out.

Tuesday, December 31, 2019: 8:00 PM
$45.00 Admission BYOB: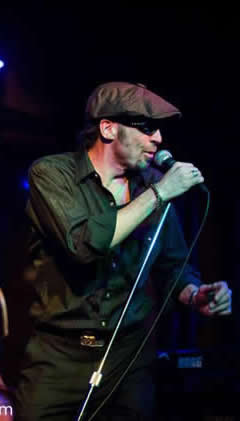 Ring in the New Year with a dance and delightful hors d'oeuvres buffet at Pitman's Freight Room.

The Racky Thomas Blues Band has been a torchbearer for the blues since its formation in 1995, when Racky Thomas collaborated with bassist Todd Carson, guitarist Nick Adams, and drummer Ted Larkin to make a demo cd, and do some gigs around the Boston area.  Thomas has a vast repertoire of tunes – blues from world-class bluesmen, plantation gospel (the original blues), rocking electric blues, classic and obscure blues, and Racky Thomas blues!   including "Matchbox Blues", "Biscuit-Bakin' Woman", "Mona", "Sugar-coated Love", "Big Road Blues", "Hoochie-Coochie Man", and "Mojo Workin'" (to name a few).

Gutsy vocals, down and dirty harmonica, smoking guitar, a killer rhythm section delivering pure unadulterated blues, and you've got the Racky Thomas Band.   Twice nominated for Boston Music Awards, and winners of the 1997 Battle of the Blues bands you've only got to experience them once to become a believer.
Friday October 18, 2019: 8:00 PM
$20.00 Admission: BYOB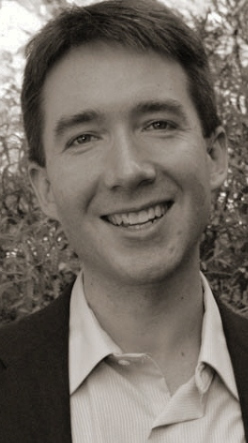 William Ögmundson is an award winning and EMMY-nominated composer and lyricist, and a classically-trained solo pianist.

William began performing at the age of 5, and went on to win numerous piano competitions. He was selected to be the featured pianist for the New Hampshire Music Festival Orchestra on four separate occasions. William has performed at venues throughout North America and Europe including the Notre Dame Cathedral in Paris, and St. Peter's Basilica in the Vatican, where he was honored to have been the organist for a Sunday morning mass. He has recorded six CDs and his music is played on numerous radio stations, including Whisperings Solo Piano Radio, Enlightened Piano Radio, One World Music Radio, Contemplative Classical and more.

As a EMMY-nominated composer and lyricist, William has written numerous musical scores for the stage as well as for television. William co-wrote with Tomie dePaola a lullaby as companion for his beloved children's story character, Strega Nona, The Magic of Strega Nona. "Pollyanna", a musical that he wrote with Trish Lindberg was published in 2011 by Dramatic Publishing. William has also composed numerous choral anthems as well as his own original songs appearing on his albums.

William has been nominated numerous times for the New Hampshire Theater Award - Best Music Direction, including for the production of his original work (with Tom Dunn of Alchemist's Workshop), "Georgia O'Keeffe Paints Paradise", which was performed Off off Broadway at the Jewel Box Theatre in 2017, and won first place in the International Theatre Festival for Best Lyrics. His most recent project is the musical "Kindness and Cruelty", which premiered Off Broadway in New York at the Hudson Guild Theatre in February 2018, and was nominated for Best Score in the New York Theatre Festival. His latest solo piano album "Simple Gifts" became available in August 2018. ​

William resides in New London, New Hampshire with his wife and three children.
Thursday, December 19, 2019: 7:00 PM
$20.00 Admission BYOB: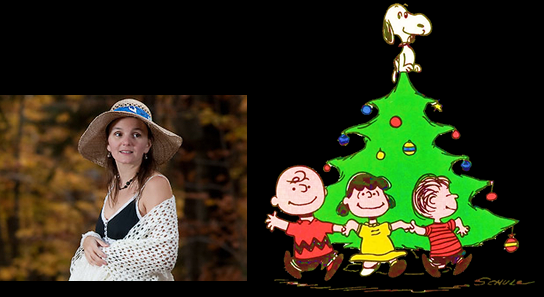 The Heather Pierson Quartet (Heather Pierson, piano/vocals; Joe Aliperti, alto & tenor sax; Shawn Nadeau, bass; Craig Bryan, drums) and Davey Sturtevant on guitar, will present the musical score for A Charlie Brown Christmas. Originally telecast in December 1965, the program was an instant hit with audiences who connected with Peanuts creator Charles M. Schultz's cast of characters – especially with its rounded-headed hero Charlie Brown, his woefully scrawny Christmas tree, and his typewriter-wielding dog Snoopy.

This beloved holiday classic resonates with both children and adults of every generation. The musical score for A Charlie Brown Christmas, composed by the late Vince Guaraldi, is just as poignant and touching as the story and includes the hugely popular hit "Linus and Lucy". Don't miss this very special evening which will also include other jazzy holiday favorites!
Saturday, October 19, 2019: 8:00 PM
$20.00 at the Door
Chris Fitz broke into the Boston music scene back in 1994 after a 5 year stint in the San Francisco area. Chris honed his blues guitar chops by floating around all the blues clubs in the Bay Area and finding inspiration in the local and national blues artists who frequented them. Upon moving back to Boston, his hometown, he wasted no time hitting the various blues jams around the city. His blistering guitar work soon began to make an impact!

Over twenty years and thousands of gigs later, the Chris Fitz Band, with Chris as band leader, singer, song writer, guitar player, Dan Bunge on Drums and "Fretless Dave Kendarian" on bass remains one of the premier "original" blues and roots acts in all of New England.
Thursday November 15, 2019: 8:00 PM
$20.00 at the Door
The SoulTown Band is a 9 pc show band, complete with backup singers and a horn section! They specialize in Motown music, with some Stax and Muscle Shoals thrown in for good measure.

Their repertoire includes hits from Aretha Franklin, James Brown, Gladys Knight, Marvin Gaye, The Temptations, Sam & Dave, The Supremes, Stevie Wonder, Wilson Pickett, just to name a few of the greats.
Saturday November 30, 2019: 8:00 PM
$20.00 Admission BYOB:


Come join us to enjoy the Michael Vincent Band. Michael Vincent discovered Blues and Soul music as a child. While still in grammar school, he formed a trio called Michael Vincent and Doubleshot with two of his classmates. Now traveling the country, he employs a reminiscent blues guitar style and an inspiring voice.

Danny Mack on Bass has developed his own unique thumping style in his music. His main influences include Jack Bruce, Donald Dunn, Barry Oakely, Leon Wilkeson, John Paul Jones, John Entwistle, and Billy Cox.

Dan Hewitt started playing drums in the summer of 2006. He moved to New Hampshire and met Michael Vincent in grammar school and they soon collaborated with Dan Mack to form the trio. Now an experienced percussionist, he has returned as the backbone. His main influences include Gene Krupa, Mitch Mitchell, John Bonham, Ginger Baker, Buddy Rich, Louie Bellson, and Steve Gadd.

You won't want to miss this great band of NH Musicians!!!
Friday, November 22, 2019: 8:00 PM
$20.00 Admission BYOB:
Boston's DIANE BLUE is the newest member of Ronnie Earl & the Broadcasters, touring as lead singer with the legendary band. Ms. Blue is a soul-stirring vocalist, skillful harmonica player and a crowd-pleasing entertainer. Voted "Outstanding Female Singer" in The Blues Audience 2015 and 2011 Readers' Polls, Ms. Blue is a soulful and sassy performer with a strong and energetic delivery, serving up her own spin on soul, blues and R&B. Ms. Blue and her band won the 2010 Massachusetts Blues Challenge, earning the honor of competing at the 2011 International Blues Challenge in Memphis, Tennessee. She was nominated "Best Blues/R&B Act" and "Best Female Vocalist" in 2007 by the Providence Phoenix and also nominated "Best Local Blues Act" by Motif Magazine in 2007.  Diane has played harmonica and/or sung with guitarist extraordinaire Ronnie Earl, as well as international performers Luther Guitar Jr. Johnson (former sideman for Muddy Waters), Big Jack Johnson (of Clarksdale, Mississippi) and Irma Thomas (the Soul Queen of New Orleans), among others. Ms. Blue tours in the U.S. and abroad as a featured performer, in addition to her duties with the Broadcasters.
Saturday, November 2, 2017: 8:00 PM
$25.00 Admission: BYOB

Pitman's Freight Room  is pleased to host the Chris O'Leary Blues Band.  Chris's musical background includes duties as lead singer and front man for rock and roll hall of famer and Grammy award winner Levon Helm's band The Barnburners.  During the 6 years that Chris and Levon played together they toured across the US and Canada lighting up stages everywhere they went. Chris has appeared on stage with: Legendary Rolling Stones sideman Bobby Keys, The Fabulous Thunderbirds, Jimmy Vivino, Jeff Healy, Dan Akroyd, Albert Lee, Dave Edmunds, Dave Maxwell and the great James Cotton to name just a few. Chris has also recorded with Bill Perry and Hubert Sumlin among others..

The Chris O'Leary Band's debut CD "Mr. Used to Be" won the 2011 Best New Artist Debut CD Blues Blast Award and was nominated for best new artist debut at the 2011 American Blues Music Awards.

Friday, December 6, 2019: 8:00 PM
$20.00 Admission: BYOB:


"Neal & the Vipers" are a Rhode Island based band, playing American Roots Music encompassing blues, rock & roll, rockabilly, and surf, entertaining their fans for over 30 years! You can feel the chemistry between all of them as they play original hits songs from their multiple CD's as well as covering classic songs. The Vipers add their unique arrangement on these classic songs, always making them their own. You can see NEAL & THE VIPERS at music festivals and clubs dates.

Neal Vitullo as well as the Vipers have shared the stage with many music legends such as B.B. King, Roy Buchanan, John Lee Hooker, Bonnie Raitt, Albert Collins, Greg Allman, Jimmy Vaughan, Willie Dixon, Johnny Copeland and Robert Plant.
Friday, February 28, 2019: 8:00 PM
$25.00 Admission BYOB:
Few blues performers walk the walk to the degree of Chicago based guitarist/bandleader Joe Moss.  Not just an imitator of the music's glorious past, he strives to find his own sound and material within the styles he chooses to play. This year, Moss will have the honor of being inducted into the Blues Hall of Fame. The band is tight, featuring some of Chicago's finest blues musicians. A talented singer, writer, and guitarist, Joe is a consistent and entertaining performer with a monster groove.

A guitarist since the age of 10, Moss was given his passport into the blues world by Buddy Scott, who noticed Moss at a jam session at Rosa's Blues Lounge in Chicago. Soon, Moss was a regular member of Buddy's Rib Tip band. Moss' guitar skills quickly became notorious on the local scene and made him an in-demand sideman. In 1996 Joe started his own band and has recorded and toured constantly to date. He has performed with: Buddy Guy,  Zora Young, Charles Wilson, Lil' Smokey Smothers, Syl Johnson, Magic Slim, A.C. Reed, Billy Branch,Walter Scott, Hollywood Scott,Mike Wheeler, James Wheeler and Little Mack Simmons. Joe has backed these artists all over the world.