Sounds Clever & the Valley Horns
Friday, August 28, 2015: 8:00 PM
$15.00 Admission BYOB: Air Conditioned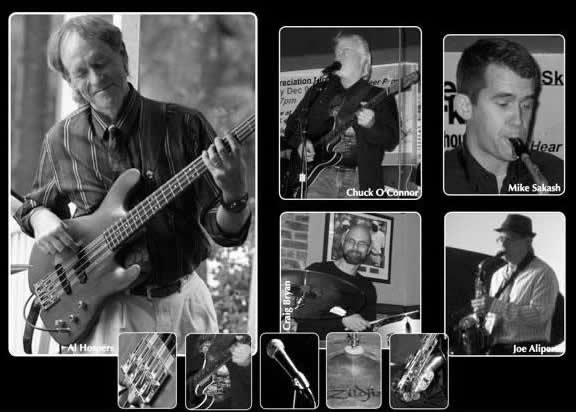 Sounds Clever & the Valley Horns hails from the White Mountains of New Hampshire that plays a great blend of pop and funky music that gets people moving and keeps them entertained. In addition to their ever-eclectic mix of cover tunes and uniquely arranged covers of instantly recognizable tunes, they have a number of original songs that audiences have come to enjoy. The band features Al Hospers on bass and vocals, Mike Sakash ato sax Joe Aliperti on tenor sax, Chuck Farrell on guitar and Craig Bryan, Jr. on drums. They play dance & rock music, with a heavy emphasis on R&B and and the groove, but often start out with some funky jazz and uptempo swing music just because everyone loves it.
BEN KNIGHT
Friday, September 11, 2015: 8:00 PM
$15.00 Admission BYOB: BYOF: Air Conditioned
Pitman's Freight Room presents Ben Knight who has been banging on instruments since he was a kid. He started with the pots and pans until his parents broke down and bought him a drum set. In high school, he started playing piano, but he still slammed on it like he was playing drums. Today, he performs classic hits from the early days of rock and roll and he's playing harder than ever, in addition to writing and recording his own material. He released an EP in 2013 titled "Breaking the Keys" that was completely funded by teaching piano lessons and street performing in Boston, and has just recently released a second EP called "Any Strand of Hope." Both were recorded in Syracuse NY and feature full band arrangements and horn sections. He is currently focused on writing the best rock and roll songs ever made and creating the best live show ever seen.
The Alexis P Suter Band
Friday, August 7, 2015: 8:00 PM
$25.00 Admission at door: $20 in advance: BYOB: Air Conditioned
\
International Recording Artist's The Alexis P Suter Band is a powerful and unique 5 piece ensemble fronted by a vocalist who transcends styles and genres. When the great Bluesman B.B. King first heard Alexis P. Suter sing, he was visibly impressed and said so after her opening set for him at BB Kings NYC. Shaking his head in wonder in his characteristic way, he remarked: "It's a rare thing to share the stage with great talent like that young lady."

Alexis was nominated for Best Soul Blues Female Artist at the 33rd Annual Blues Music Awards held in Memphis, Tennessee! The Alexis P. Suter Band have contributed a song to the Songs After Sandy (songsaftersandy.com) project and Restore Red Hook. This is a 3 CD compilation of some of the biggest artists in music today. APSB are proud and honored to be on the Second Volume along with Sir Paul McCartney and Dave Stewart (Eurythmics) with their song "In The City".

Along with Suter's extraordinary bass/baritone voice and amazing and powerful stage presence, her real secret weapon is The Alexis P. Suter Band! At every show audiences show their whistling, clapping and cheering appreciation for the APSB with drummer Ray Grappone's dynamic beats, guitarist Jimmy Bennett's searing leads, Peter Bennett on down home solid bass and the very talented backing vocalist Vicki Bell. The firepower of this exciting band has captured the attention of some of the best players around, and they are considered by their peers as one of the best LIVE Bands on the scene today!

Call 527-0043 for reservations
INFO: Advanced payment has been set up to go through PayPal. You do not need a PayPal account to purchase. It will accept all major credit cards. Tickets purchased in advance will be available at the door prior to the event

Brother Bob White Kansas City Gospel Organist and Singer
Sunday, August 2, 2015: 11:00AM - 2:00PM
Gospel Brunch at noon time
$30.00 Admission BYOB: Air Conditioned
Kansas City Gospel organist and singer Brother Bob White will be touring New England for the first time ever, in late July/early August. At 84-years-young, Brother White is a living treasure: one of the very last of the 'old school' gospel organists, and a singer of great feeling and depth. For 58 years he has provided the musical foundation for churches throughout the greater Kansas City area. Now, for the first time, he will be bringing his deeply felt music to New England

Brother White will be joined by Dave Keller, a gifted singer/guitarist from Vermont, whose recent CD, Soul Changes, earned a 2014 Blues Music Award Nomination for Best Soul/Blues Album of the Year. White and Keller will be performing songs from White's 2013 debut CD, Never Grow Old, which Keller produced and played on. Downbeat Magazine has called Brother White's singing "so good", and gave his CD three stars. This is a unique chance to hear the two of them performing classic gospel songs together.

Asked to compare his style to that of modern gospel organists, Brother White explains, "They've got these new fancy chords. But they don't have the old ones. They don't do it the old way. You don't hear those songs anymore." Asked why he still performs gospel music, he answers simply, "It's a part of me. I always loved it."
Bradley Jazz Collective
Thursday, July 30, 2015: 8:00 PM
$15.00 Admission BYOB: Air Conditioned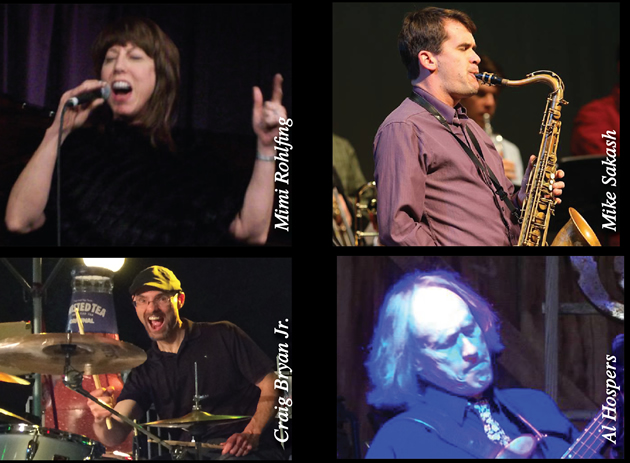 A great mix of original arraingements of timeless jazz standards , plus original tunes written by the members. The group recently played to a sell out audience at the Laura Hill Performing Arts Center.


Dance Night With the Brickyard Blues Band
Friday, September 4, 2015: 8:00 PM
$15.00 Admission BYOB: Air Conditioned
Come join us for a great night of music, dancing and socializing. Since 1997, Brickyard Blues has been evolving its sound and building a following on stages in New England. We mix influences including Texas & Chicago Blues, Stax-era soul music, old-school R&B, with some roots & rockabilly thrown in. 2006 marked the release of the bands 9 original song CD "Naughty". In addition to getting airplay on radio stations throughout New England, their original song, Alabama Blues Man, was picked as the Favorite Blues Song at radio stations in Orlando Florida, and Warsaw, Indiana, and has even been featured on a radio station in Belgium that showcases American roots-rock music. It's R&B plus a whole lot more. Brian James on Guitar & vocals, Tom Hoctor on sax, Rachel Green on bass, and Reed Dieffenbach on drums.
Cheryl Arena
Friday, September 18, 2015: 8:00 PM
$15.00 Admission BYOB: Air Conditioned
Cheryl sizzles with excitement as she mesmerizes audiences with her sultry voice and powerhouse energy. She is a triple threat- a great songwriter, vocalist and blows harp like there's no tomorrow...

Hailing from Boston, she began playing harmonica and immersing herself into the Blues in 1987 She has recorded on several cds with her most recent one, being her 1st solo effort, "Blues Got Me" including 7 original songs, backed by a stellar 7 piece band and produced by Duke Robillard, who also plays on a few cuts.

The harmonica has brought her to many exotic places and afforded her a wealth of wonderful experiences - whether it's on a big festival stage fronting her own band, playing an acoustic duo in some cozy little wine bar, singing and playing with a 20 piece orchestra in Dallas TX, touring around Italy, being a side person in someone else's band, giving harmonica lessons on Skype or teaching at Jon Gindick's Jam camps, Cheryl's beloved pocket pal is always close to her side ready for the next musical adventure!
Professor Harp Blues Band
Friday, August 14, 2015: 8:00 PM
$15.00 Admission BYOB: Air Conditioned
Although born and raised as Hugh Holmes of Boston, Ma., the emanations from his harmonica and vocals make it clear that Professor Harp has the blues of Texas and the whole wide Delta coursing through his veins.

Primarily playing a sparse, yet full-sounding brand of no-nonsense, no-frills Texas style blues, Professor Harp specializes in what he calls, 'roots music'. "It's whatever makes me feel good and moves me, so to speak." Indeed it has evolved while continuing to move audiences for decades.

Under the influence of many diverse blues greats, Professor Harp has developed a robust playing style. He often utilizes the Leslie rotating-speaker sound system to give his harp a Hammond organ timbre, while he alternately and simultaneously employs the standard or traditional 'electrified' blues harp. The Professor tops this off by singing the blues with an infectious fervor, supported at his strictest insistence by only top-flight musicians on guitar, bass, and drums.

Professor Harp performed with various bands throughout the Northeast including legends Solomon Burke and Luther 'Guitar Jr.' Johnson and played live on NBC's Today Show. Among the legions of hot performances at rocking blues clubs, the memories that often stand out for The Professor are the nights his harp helped to swell the room, in a spontaneous jam with his old mentor, the inimitable bluesman Muddy Waters. Professor Harp will perform with Howard Randall and his band.
Live Comedy featuring Dennis Ross and Harrison Stebbins
Saturday, August 15, 2015: 9:00 PM
$15.00 Admission: BYOB
Air Conditioned
Dennis Ross The Jersey Comic Master comedian Dennis Ross brings his observations about everyday life into his unique and refreshing comedy show.  Dennis considers himself a "spectator to everyday insanity." Defying the caricature of the typical, manic comedian; Dennis conducts his performance sitting on a stool speaking to the audience as if they were old friends. Dennis' distinctive world-view brings his audiences material that is both extremely clever and hilariously truthful.

A New Jersey native currently living in Barnegat, NJ, Dennis has performed throughout North America, as well as for the troops in Japan, Korea, and Iraq. He has had numerous appearances on TV, including half a dozen appearances on Canada's Comedy Network. A 20 year comedy veteran, Dennis has worked with everyone from Lewis Black to Chris Rock and has opened for the Beach Boys.  Dennis's unique brand of comedy is not to be missed!

Harrison Stebbins:  Currently reigning as Sam Adam's "Best of Boston: Best ComedianHarrisionStebbins has an impressive resume< He has shared the national stage with comedy sensations Dane Cook, Larry the Cable Guy and Dave Chappelle, and has performed on the popular Comedy Central Live Tour and The Comcast Comedy Spotlight, in addition to his regular Wednesday night shows at Mottley's Comedy Club in Boston.

With a sarcastic wit and an improvisational style, Stebbins' unique blend of high-energy physical comedy and clever insights, keeps audiences laughing long after he has left the stage.
Pat Braxton's "Boston Jazz" Tribute
Friday, August 21, 2015: 8:00 PM
$15.00 Admission: BYOB: Air Conditioned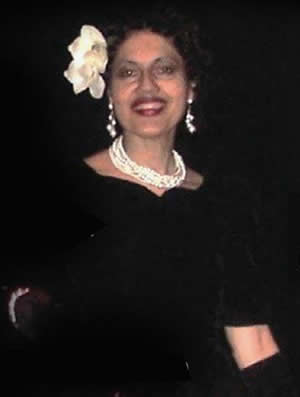 Pat Braxton is a thrilling vocalist, composer and entertainer. She was awarded the Best Female Jazz Artist and Best Jazz CD at the New England Urban Music Awards. She has performed throughout the United States, Italy and Asia, including The Blues Alley in Washington DC, Scullers Jazz Club in Boston and The Acton Jazz Café. The Pat Braxton live tour celebrates The Original Jazz Clubs of Boston , when Boston was the center of the jazz world, The High Hat, The Jazz Workshop and Wally's was where the Nation's Jazz artists came to be seen and heard.  This show is designed to get you up on the dance floor and moving!


John Funkhouser Jazz Quartet

Thursday, August, 13, 2015
$15.00 Admission: BYOB: Air Conditioned
A native of the Boston area, multi-instrumentalist and composer John Funkhouser was educated at Cornell University and New England Conservatory and currently teaches at the Berklee College of Music. Besides leading his quartet, Funkhouser is in demand as both a pianist and a bassist, having shared the stage with luminaries from Grammy-nominated vocalists Luciana Souza and Tierney Sutton to piano icon Ran Blake and Afro-Cuban drummer Francisco Mela to South Indian percussionist Trichy Sankaran and the world-jazz group Natraj. John Funkhouser will perform again at Pitman's with bassist Greg Loughman, guitarist Phil Sargent and drummer Mike Connors. The Band loves rock, too, and you can hear that in their approach.

The John Funkhouser Quartet is a band of Musicians without Borders. With influences as wide ranging as Woody Guthrie, Thelonious Monk, Frank Zappa, Frederic Chopin, and Ravi Shankar, the Quartet "employs complex rhythms, deep soulful moments, rock and passion and sensitivity." (-Bebop Spoken Here). Each of Funkhouser's expansive compositions inhibits a unique universe, while the band seamlessly integrates composed music with improvisation into "a whirling dervish of sound and light."