INFO: Advanced payment has been set up to go through PayPal. You do not need a PayPal account to purchase. It will accept all major credit cards. Tickets purchased in advance will be available at the door prior to the event



Friday, December 07, 2018: 8:00 PM
$20.00 Admission BYOB: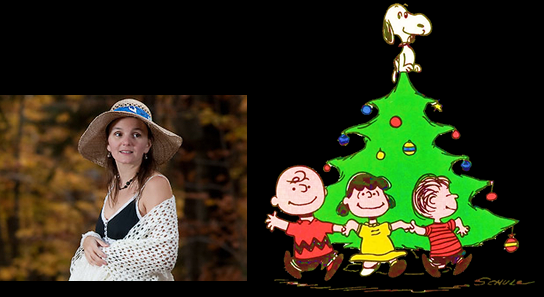 Heather Pierson is an award-winning pianist, multi-genre singer/songwriter, arranger, bandleader and performer. From New Orleans- style jazz and blues to rousing Americana and poignant folk Heather's memorable, intimate, and cathartic live performances, feature virtuosity on piano, her bell-tone vocals, and her commanding stage presence. while wielding a tenor banjo, melodica, or acoustic narratives, both solo and with her acoustic trio: Davy Sturtevant on strings/cornet and Shawn Nadeau on bass.

This Holiday classic resonates with both children and adults of every generation. The musical score for A Charlie Brown Christmas, composed by the late Vince Guaraldi, is just as poignant and touching as the story and includes the hugely popular hit "Linus and Lucy". Don't miss this very special evening which will also include other jazzy holiday favorites!
Saturday, December 08, 2018: 8:00 PM
$25.00 Admission: BYOB.
Lenny Clarke is an American comedian and actor, famous for his thick Boston accent and role as Uncle Teddy on the series Rescue Me. Clarke was born in Cambridge, Massachusetts. He was the most famous "saloon comic" in Boston during the 1980s, the heyday of the Boston comedy scene. The DVD release When Standup Stood Out details Clarke's early career and affiliations with other famous Boston comics, such as Steven Wright and Denis Leary, his good friends.

In 1980, Clarke wrote and starred in a local television show Lenny Clarke's Late Show featuring Wright and Leary, in collaboration with Boston comedy writer Martin Olson. Clarke and Olson were roommates, and their apartment, known by comedians as "The Barracks", was a notorious "crash pad" for comics visiting Boston, and the subject of a documentary film as Clarke and Leary explain in When Standup Stood Out.

Saturday December 22, 2018: 8:00 PM
$20.00 Admission: BYOB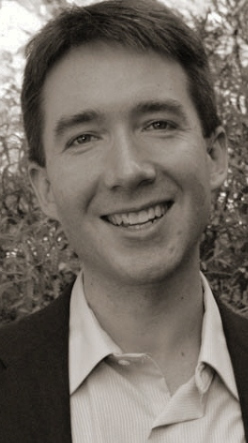 William Ögmundson is an award winning and EMMY-nominated composer and lyricist, and a classically-trained solo pianist.

William began performing at the age of 5, and went on to win numerous piano competitions. He was selected to be the featured pianist for the New Hampshire Music Festival Orchestra on four separate occasions. William has performed at venues throughout North America and Europe including the Notre Dame Cathedral in Paris, and St. Peter's Basilica in the Vatican, where he was honored to have been the organist for a Sunday morning mass. He has recorded six CDs and his music is played on numerous radio stations, including Whisperings Solo Piano Radio, Enlightened Piano Radio, One World Music Radio, Contemplative Classical and more.

As a EMMY-nominated composer and lyricist, William has written numerous musical scores for the stage as well as for television. William co-wrote with Tomie dePaola a lullaby as companion for his beloved children's story character, Strega Nona, The Magic of Strega Nona. "Pollyanna", a musical that he wrote with Trish Lindberg was published in 2011 by Dramatic Publishing. William has also composed numerous choral anthems as well as his own original songs appearing on his albums.

William has been nominated numerous times for the New Hampshire Theater Award - Best Music Direction, including for the production of his original work (with Tom Dunn of Alchemist's Workshop), "Georgia O'Keeffe Paints Paradise", which was performed Off off Broadway at the Jewel Box Theatre in 2017, and won first place in the International Theatre Festival for Best Lyrics. His most recent project is the musical "Kindness and Cruelty", which premiered Off Broadway in New York at the Hudson Guild Theatre in February 2018, and was nominated for Best Score in the New York Theatre Festival. His latest solo piano album "Simple Gifts" became available in August 2018. ​

William resides in New London, New Hampshire with his wife and three children.

Monday, December 31, 2018: 8:00 PM
$45.00 Admission BYOB: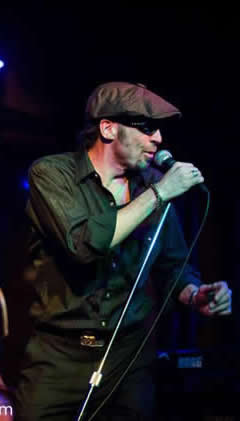 Ring in the New Year with a dance and delightful hors d'oeuvres buffet at Pitman's Freight Room.

The Racky Thomas Blues Band has been a torchbearer for the blues since its formation in 1995, when Racky Thomas collaborated with bassist Todd Carson, guitarist Nick Adams, and drummer Ted Larkin to make a demo cd, and do some gigs around the Boston area.  Thomas has a vast repertoire of tunes – blues from world-class bluesmen, plantation gospel (the original blues), rocking electric blues, classic and obscure blues, and Racky Thomas blues!   including "Matchbox Blues", "Biscuit-Bakin' Woman", "Mona", "Sugar-coated Love", "Big Road Blues", "Hoochie-Coochie Man", and "Mojo Workin'" (to name a few).

Gutsy vocals, down and dirty harmonica, smoking guitar, a killer rhythm section delivering pure unadulterated blues, and you've got the Racky Thomas Band.   Twice nominated for Boston Music Awards, and winners of the 1997 Battle of the Blues bands you've only got to experience them once to become a believer.