http://www.youtube.com/watch?v=J6LKdPuNgxg
Jim Lauletta, Steve Scarfo and Steve Halligan: Comedy
Saturday, December 13, 2014: 8:00 PM
$15.00 Admission: BYOB: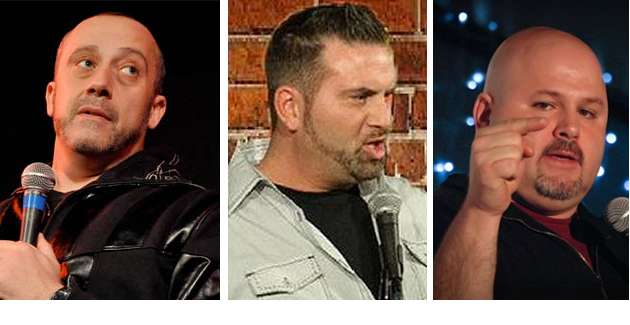 Not only is Boston-born comedian/actor Jim Lauletta one of the most popular headlining college and club in acts in New England, he's a regular performer in Las Vegas and Atlantic City! Jim's national television credits include: HBO's U.S. Comedy Arts Festival's Best of the Fest, NBC, Comedy Central and Comcast's Comedy Spotlight. After being featured on Comedy Central's "Shorties Watchin' Shorties", Jim was invited to Denis Leary's Comics Come Home XI in 2005 and wowed a crowd 6,000 and his demand has soared ever since. With a role ( I'll be the "blur" in the end zone holding a camera in a pivotal scene...yay. ) in the upcoming film "The Game Plan" starring Dwayne "The Rock" Johnson, Jim's star is sure to rise with no sign of coming down ( LOLOL! YEAH, RIGHT!). Jim's fast wit and interaction with the audience ensure that no two shows are exactly alike but do, however, include his signature closing impressions you have to see and hear to believe: Roy Schieder as Chief Brody in the film "JAWS" and Don Knotts as Batman. Website JimLauletta.com

Steve Scarfo began the stand-up life back in 1996 and was noticed by The Boston Globe at his first performance. His high energy, real life approach to material coupled with his sometimes bizarre viewpoint is sure to strike a chord in any audience and keep them in stitches. He has worked all over New England, including Comedy Connection in Portland, and Nicks Comedy Stop in Boston. Steve also appeared in the A&E real life drama 'Caesars 24 / 7', figured prominently in the Red Sox World Series MasterCard commercial, and appears in several movies (most notably "Fever Pitch" and "The Pink Panther 2").

Steve Halligan was runner up in the Best of Boston Comedy contest and the 2013 Beantown Comedy Riots.  He is quickly making a name for himself in the comedy world. Drawing upon his complex life experiences, Steve's quick wit and charm has made him an audience favorite all over New England.
Willie J Laws Blues Band
Friday, December 5, 2014: 8:00 PM
$15.00 Admission: BYOB:

Willie J. Laws has over 25 years of performing experience and has traveled the world making music. The influences heard in the music of the Willie J. Laws Band are many and eclectic. There are deep roots in Texas music tradition and uniquely American roots music. Raised in the Gulf Coast of Texas, Willie J. developed his "funky blues" guitar and vocal sound, influenced by Texas Blues and R&B, Tex-Mex Tejano/Conjunto, Louisiana Zydeco, and Country.

Fans call him "the Real Deal". His work over the past 25 years includes performing as the house band for The House of Blues in both Las Vegas and New Orleans, and as well as Margaritaville in the "Crescent City". He performs nationally and internationally with the Grammy award-winning Tejano band "Los Texmaniacs". While living in Texas, Louisiana, Nevada, and California he repeatedly opened for BB King, Etta James, Buddy Guy, Willie Nelson, Hall & Oates, Lynyrd Skynyrd and numerous others. Willie now lives in Massachusetts, travels from NH to NYC to Texas and beyond, and plays hardcore, authentic Blues with a twist of Zydeco, R&B and Funk.
TYLER ROAD BLUEGRASS BAND
Friday, January 30, 2015: 8:00 PM
$15.00 Admission: BYOB:
Rockspring: Opening Band for Tyler Road
7:00 PM - 8:00 PM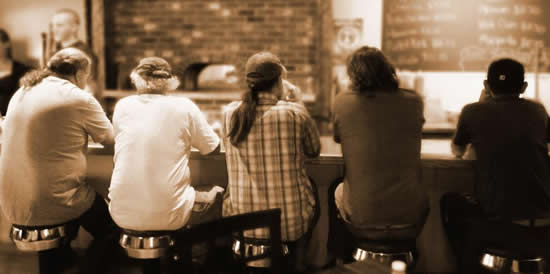 Tyler Road has been performing publicly and at private functions since 2003. Tyler Road has acquired the talent of various musicians from central NH to create a blend of music that you will not find anywhere else. With the combination of banjo, acoustic guitar, fiddle, mandolin, bass, accordion, box drum and bluesy vocals, Tyler Road creates the best foot stomping jams in the Northeast. Tyler Road has performed at arts and music festivals across New England.

Scott: Guitar, Dobro, Vocals, Steve: Banjo, Vocals, Theresa: Viola Dave: Mandolin, Vocals Andy: Percussion, Vocals Woody: Mandolin, Banjo Beth: Stand Up Bass Drew: Djembe
Rockspring is a high energy five-piece string band that has quickly gained a strong following in the New England region. Combining original songwriting with eclectic cover choices, Rockspring puts on an incredibly entertaining live show that makes people dance out of their shoes into the wee hours of the night. Bending bluegrass, rock and various other influences, Rockspring not only appeals to bluegrass fans, but also to pop, rock, alternative folk and country fans. Members: Derek Brock: Upright Bass, Eric McDonald: Mando/Vocals, Chad Verbeck: Guitar/Vocals, Mike Testagrossa: Dobro/Vocals, & Ben Belcher: Banjo.
Studebaker John & the Hawks
Saturday, November 29, 2014: 8:00 PM
$20 in advance $25 at the door: BYOB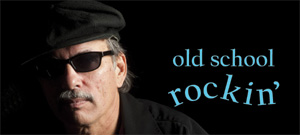 Advanced payment has been set up to go through PayPal. You do not need a PayPal account to purchase. It will accept all major credit cards. Tickets purchased in advance will be available at the door prior to the event
Studebaker John was born in Chicago in 1952, and has lived his whole life there. An avid music fan as a youngster, he learned to play several instruments, including first the harmonica, then the drums, and in his late teens, the guitar. He came of age in the '60s, so was part of the rock 'n' roll/rock generation. John liked a lot of different music, but as a young teenager was particularly drawn to the Blues. He was influenced by the music of Jimmy Reed, Freddy King, Slim Harpo, and things like that, all mixed in with other music I listened to." He has performed covers of his Blues heroes, but chose to develop his own voice as a songwriter.

He has returned to the music of his youth; growing up on Maxwell Street, he plays this old style of blues with authenticity and what appears to be a magnificent sense of what it is all about. Old School Rockin' is for all the people, from the rocking blues crowd to the purists, and from the young folks just getting into it to those who've been listening all along."

2011 Living Blues Critics Award for Most Outstanding Blues Musician/horn
The Michael Vincent Band
Friday, December 12, 2014: 8:00 PM
$15,00 Admission: BYOB

Michael Vincent discovered Blues and Soul music as a child. While still in grammar school, he formed a trio called Michael Vincent and Doubleshot with two of his classmates. The band performed frequent local gigs and house parties, quickly becoming a local favorite. Now traveling the country, he employs a reminiscent blues guitar style and an inspiring voice.

Danny Mack on Bass has developed his own unique thumping style in his music.  His main influences include Jack Bruce, Donald  Dunn, Barry Oakely, Leon Wilkeson, John Paul Jones, John Entwistle, and Billy Cox.

Dan Hewitt started playing drums in the summer of 2006. He moved to New Hampshire and met Michael Vincent in grammar school and they soon collaborated with Dan Mack to form the trio. Now an experienced percussionist, he has returned as the backbone. His main influences include

Gene Krupa, Mitch Mitchell, John Bonham, Ginger Baker, Buddy Rich, Louie Bellson, and Steve Gadd.

You won't want to miss this great band of NH Musicians!!
Carolyn Ramsay Band: Dance Night
Saturday, December 20, 2014: 8:00 PM
$15,00 Admission: BYOB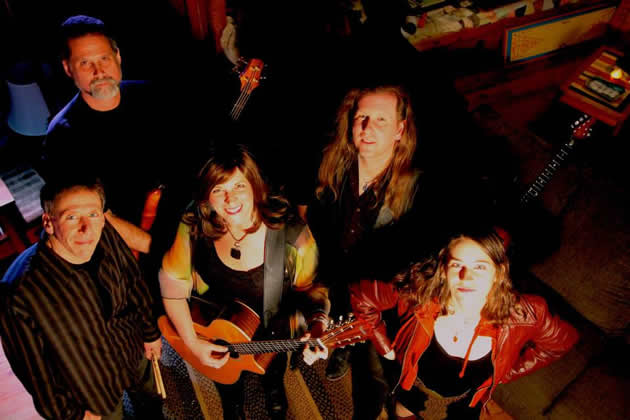 The Carolyn Ramsay Band from Wolfboro, NH is made up of  Carolyn Ramsay (Lead Vocals),  Jessica Ramsay(Vocals), Chuck Farrell(Lead Guitar), Bud Clark(Bass), Mike Chatigny(Vocals/Drums).  The band members have backgrounds in a diverse assortment of musical genres and each contributes something special to the overall chemistry on stage.  CRB's music encompasses an eclectic variety of musical styles ranging from folk to rock, country and jazz standards and features rich vocal harmonies accompanied by the band's unique song arrangements.

The Alexis P Suter Band
Saturday, December 6, 2014: 8:00 PM
$20.00 admission before the show: $25.00 admission at door: BYOB:
International Recording Artist's The Alexis P Suter Band is a powerful and unique 5 piece ensemble fronted by a vocalist who transcends styles and genres. When the great Bluesman B.B. King first heard Alexis P. Suter sing, he was visibly impressed and said so after her opening set for him at BB Kings NYC. Shaking his head in wonder in his characteristic way, he remarked: "It's a rare thing to share the stage with great talent like that young lady."

Alexis was nominated for Best Soul Blues Female Artist at the 33rd Annual Blues Music Awards held in Memphis, Tennessee! The Alexis P. Suter Band have contributed a song to the Songs After Sandy (songsaftersandy.com) project and Restore Red Hook. This is a 3 CD compilation of some of the biggest artists in music today. APSB are proud and honored to be on the Second Volume along with Sir Paul McCartney and Dave Stewart (Eurythmics) with their song "In The City".

Along with Suter's extraordinary bass/baritone voice and amazing and powerful stage presence, her real secret weapon is The Alexis P. Suter Band! At every show audiences show their whistling, clapping and cheering appreciation for the APSB with drummer Ray Grappone's dynamic beats, guitarist Jimmy Bennett's searing leads, Peter Bennett on down home solid bass and the very talented backing vocalist Vicki Bell. The firepower of this exciting band has captured the attention of some of the best players around, and they are considered by their peers as one of the best LIVE Bands on the scene today!
Advanced payment has been set up to go through PayPal. You do not need a PayPal account to purchase. It will accept all major credit cards. Tickets purchased in advance will be available at the door prior to the event
Heather Pierson Quartet: A Charlie Brown Christmas
Thursday, December 4, 2014: 8:00 PM
$15.00 Admission: BYOB: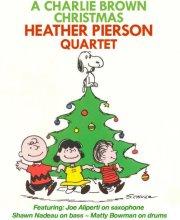 The Heather Pierson Quartet (Heather Pierson, piano/vocals; Joe Aliperti, alto & tenor sax; Shawn Nadeau, bass; Matty Bowman, drums) will present the musical score for A Charlie Brown Christmas. Originally telecast in December 1965, the program was an instant hit with audiences who connected with Peanuts creator Charles M. Schultz's cast of characters – especially with its rounded-headed hero Charlie Brown, his woefully scrawny Christmas tree, and his typewriter-wielding dog Snoopy.

This beloved holiday classic resonates with both children and adults of every generation. The musical score for A Charlie Brown Christmas, composed by the late Vince Guaraldi, is just as poignant and touching as the story and includes the hugely popular hit "Linus and Lucy". Don't miss this very special evening which will also include other jazzy holiday favorites!
Professor Harp Blues Band
Friday, February 13, 2015: 8:00 PM
$15.00 Admission: BYOB:
Although born and raised as Hugh Holmes of Boston, Mass., the emanations from his harmonica and vocals make it clear that Professor Harp has the blues of Texas and the whole wide Delta coursing through his veins. Primarily playing a sparse, yet full-sounding brand of no-nonsense, no-frills Texas style blues, Professor Harp specializes in what he calls, 'roots music'. "It's whatever makes me feel good and moves me, so to speak." Indeed it has evolved while continuing to move audiences for decades. Under the influence of many diverse blues greats, Professor Harp has developed a robust playing style. He often utilizes the Leslie rotating-speaker sound system to give his harp a Hammond organ timbre, while he alternately and simultaneously employs the standard or traditional 'electrified' blues harp. The Professor tops this off by singing the blues with an infectious fervor, supported at his strictest insistence by only top-flight musicians on guitar, bass, and drums.

Professor Harp performed with various bands throughout the Northeast including legends Solomon Burke and Luther 'Guitar Jr.' Johnson and played live on NBC's Today Show. Among the legions of hot performances at rocking blues clubs, the memories that often stand out for The Professor are the nights his harp helped to swell the room, in a spontaneous jam with his old mentor, the inimitable bluesman Muddy Waters. Professor Harp will perform with Howard Randall and his band.
Juke Joint Five Blues Band: Dance Night
Friday, December 19, 2015: 8:00 PM
$15.00 Admission: BYOB:
If you're looking for down home, old school, no-nonsense, house-rocking, kickass electric blues, you've come to the right place! The Juke Joint 5 focuses on the sounds you might have heard emerging in the early 1950s from some distant, static-crackling, late night radio station: jumped-up urban rhythm and blues; the raw Delta country sound just recently getting electrified in Chicago; Memphis rockabilly; and the primitive beginnings of rock and roll. John Bunszell (bass); Dick Lourie (saxophone); Gretchen Bostrom (vocals); Silvertone Steve (guitar); Noah Teshu (drums). The band's high-energy vocals are provided by Gretchen Bostrom, performing the JJ5′s wide range of songs by Ruth Brown, Louis Jordan, LaVern Baker, Don Covay, Big Mama Thornton, Little Richard, Slim Harpo, and other such classic blues/r&b performers. Joining Gretchen in the front line are two old pro blues players: Silvertone Steve is a slide guitar master and veteran of J.B. Hutto's band; grittysaxman Dick "the Poet" Lourie performed frequently with the late Big Jack Johnson. John Bunszell on bass and drummer Noah Teshu make up the band's solid rhythm section.
The Gerry Beaudoin Jazz Trio
Thursday, December 11, 2014: 8:00 PM
$15.00 Admission: $12.00 Seniors: BYOB: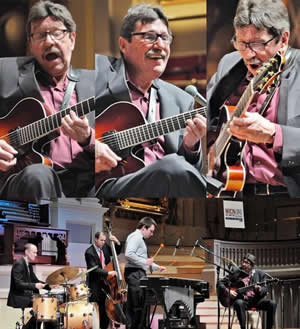 Award winning jazz guitarist Gerry Beaudoin ( 1992 NAIRD Award for best jazz recording, 1993 and 1995 Cadence Editors Choice Awards and placement on the Grammy Awards ballot three times in his career ) has formed the newest jazz group of his career. After decades of recording and touring the USA and Canada with the likes of rock superstar turned jazz guitarist, J.Geils of the J.Geils Band , blues icon Duke Robillard, jazz guitar legend Bucky Pizzarelli and other jazz and blues luminaries, Gerry has returned to his birthplace and his Waltham roots and family to put together his latest band with his son Gerard Beaudoin 3rd on vibes Justin Meyer - Bass and Phil McGowan -Drums. A veteran of over fifty recordings and thousands of performances through the years, Gerry is very excited about his new group. " Gerard, Justin and Phil may be younger than me but they light a big a fire under my playing and push my music and me to the limits. A combination of youthful enthusiasm, their superior abilities on their respective instruments and a respect for my guitar style and the presentation of my music make this a group that I know will impact my career."

"…Swing Guitar Master." -Boston Globe

"…One of the finest jazz guitarists' on the face of the earth, Gerry Beaudoin." -WICN RADIO/NPR

"..Significant performance by a jazz guitarist on film." – The Great Guitarists By Scott Yanow  The Back Page is located at 15 Kearney Square Lowell MA 978-455-4418